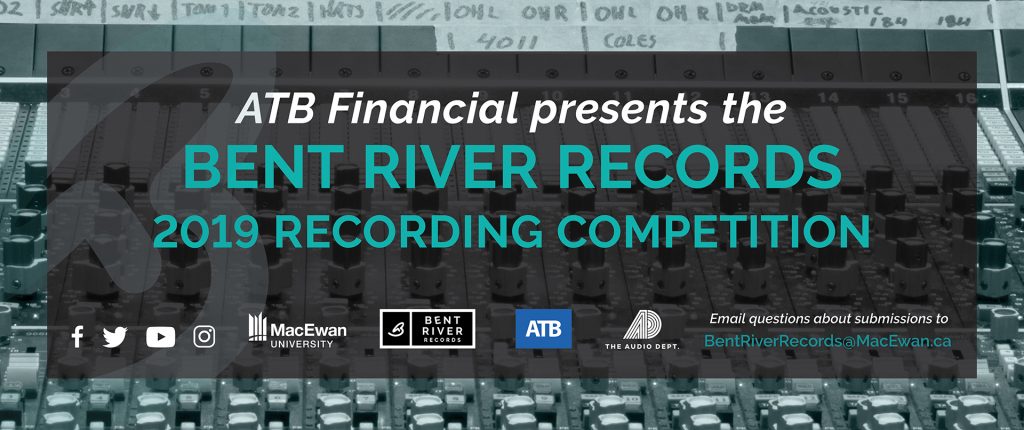 ATB Financial and Bent River Records are pleased to announce the 2019 Recording Competition winner is… Nisto!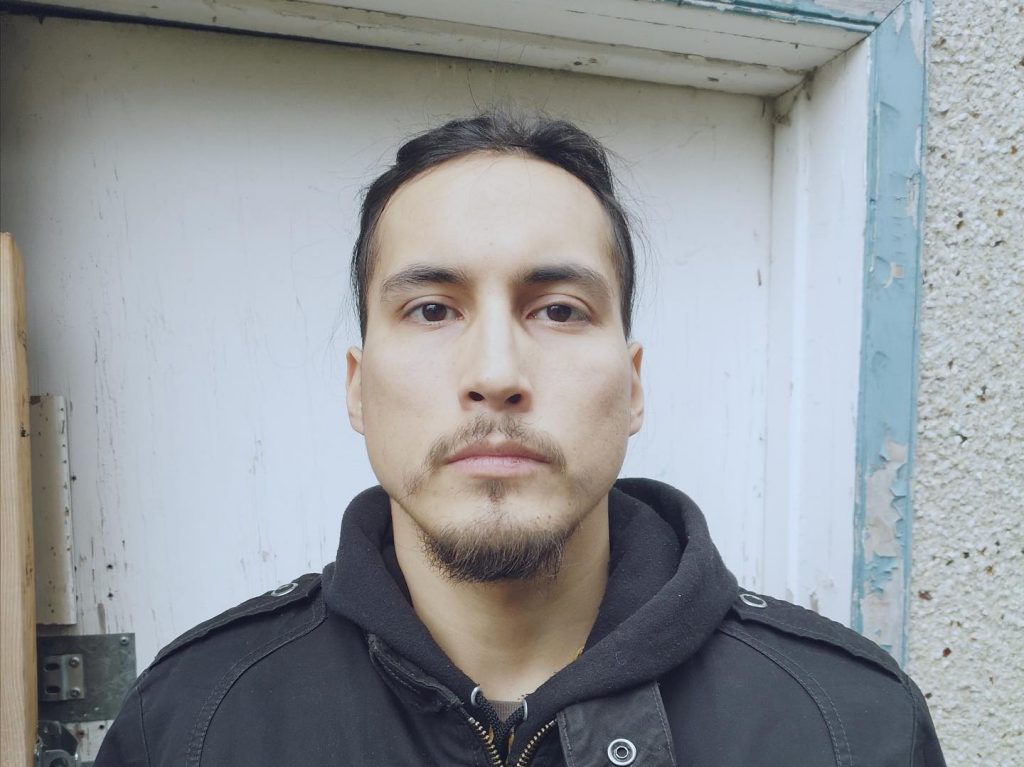 Nisto is a Cree-Metis singer-songwriter from Fort Vermillion in Northern Alberta. He is a psychedelic folk-rock artist now residing in Edmonton to pursue his music career. He cites his number one biggest musical influence is Waylon Jennings but says that he finds influence pretty much anywhere. From blues, folk and classic 70s outlaw country, he does it all.
We would like to thank every one of the extraordinary Alberta artists who submitted their music to the competition. We are blown away with the amount of talent we've heard over the past couple of weeks!
Stay tuned for more details as we work with Nisto on his exciting new EP!
Competition details:
*THE COMPETITION IS NOW CLOSED*
Thank you to all of our wonderful applicants!
Here's your chance to record an EP with renowned producer Russell Broom in participation with MacEwan University!
Win the chance to:
•Record a 3-song EP
•Perform at the 2020 Bent River Records Artist Spotlight
•Receive 150 CD-R copies of the EP
•Get province-wide recognition through the ATB partnership
Bent River Records, along with community partner ATB, will be holding a competition to allow an Albertan artist (or band) to record a 3-song EP with renowned producer, Russell Broom (Jann Arden, SheDaisy). This EP will be entirely funded by ATB and Bent River Records, and will require no monetary contribution from the artist. This is inclusive of recording, studio fees, mixing and mastering fees, cover artwork, and manufacturing 250 CD-Rs. Bent River Records and ATB will each retain 50 copies of the EP for promotion (100 CD-Rs total) and the artist will receive the remaining 150 copies. All rights and future printing is at the discretion and responsibility of the winning artist. Bent River Records, ATB, and Russell Broom will remain in the credits / acknowledgments of all future reproduction.
The artist will be selected by a juried panel consisting of Russell Broom, representatives from Bent River Records and ATB, media personalities, and other established Alberta artists. Submissions must include a biography, two recent recordings or demos, links to existing websites and social media, a CV or resume, and one hi-resolution photo that will be used to promote the winner.
As MacEwan University's record label, Bent River Records is focused on providing learning opportunities for students. Recording students from the Department of Music will be attending and assisting with recording and feedback sessions, and the selected winners will work with students from the Design Program to develop the artwork for the EP.
Bent River Records and ATB will begin their search for submissions on September 12, 2019. The search will remain open until October 15, 2019 at 11:59 pm. No late or incomplete entries will be considered. The jury will then deliberate and select the winning artist or group by October 31, 2019. Only the winning artist will be notified. Demos of the three songs for the EP to be submitted for review by November 15, 2019. Recording will begin in December 2019, with production, mixing, and mastering to occur thereafter. The EP will be released at the 2020 Bent River Records Artist Spotlight on Wednesday, April 22, 2020.