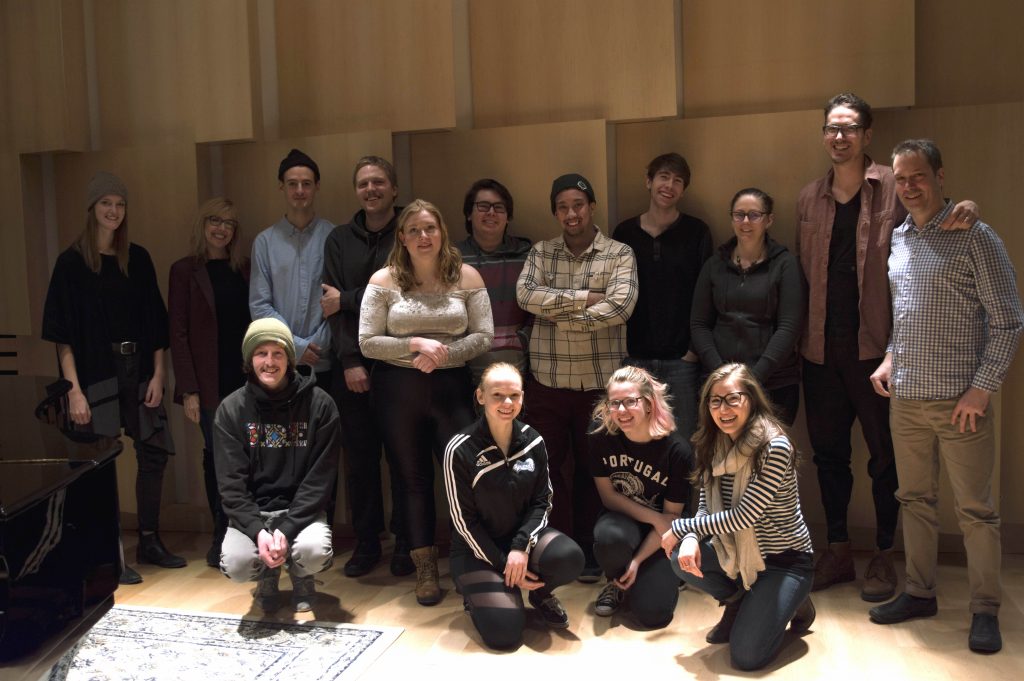 We can't believe a year has gone by since Marcus Paquin was in-studio and we were tracking for the Nature Of record! It was such an incredible experience for our team and the students who got the opportunity to get involved and learn from Marcus. Bent River Records prides itself in being a learning lab for faculty and students, and bringing in another brilliant mind such as Marcus to work with Nature Of and our students was such an extraordinary opportunity, and something we will never forget!

This time last year, the beds for 2 songs of Nature Of songs were being tracked and we had just begun overdubs. Now a year later, the project has come full circle and Nature of is getting ready to preview their record at our Artist Spotlight on April 8th. The release of the album will be later on this year, and audiences at the Spotlight will have an exclusive look at the album, and will be able to purchase it prior to its release! Time flies when you're having fun!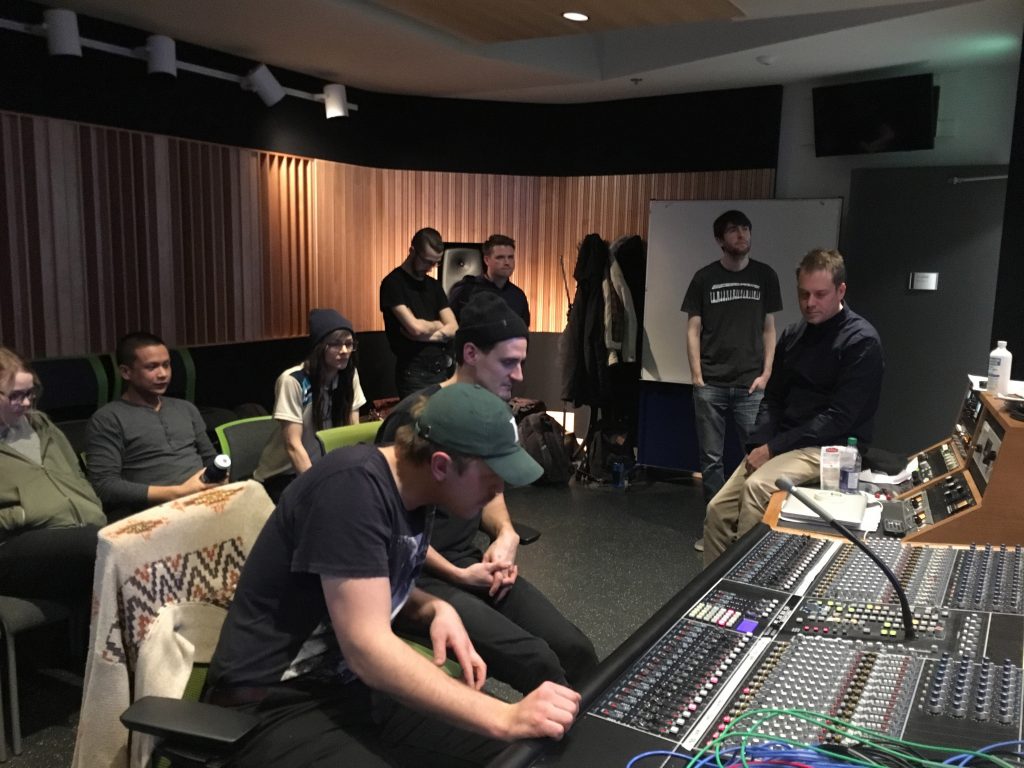 In celebration, we caught up with Marcus and asked him to recap his experience with the band and what he has been up to lately!

1. What did you enjoy most when working with Nature Of and Bent River Records on this project?

It was a real pleasure working with such open minded and creative musicians and of course with Paul Johnston and the staff at Bent River records.
Nature Of have a unique and organic approach to making music that I relate to deeply so it was really fun to listen to the songs move from demo mode to completion; it's a very deep record.
Of course it's always a joy to work with my old friend Paul Johnston. Paul is a very talented and accomplished musician as well as being an intelligent and sensitive recording engineer. Our skill sets are very complementary so I really hope to do more work together in the future.
2. What was your process for recording this project?

The first thing I do when working with a band is to discuss their own thoughts about their music (strengths/weaknesses) and their influences. If they've got a certain sound or aesthetic in mind, that will influence how I operate from both a technical and artistic standpoint.
As a producer, one of the most important things for me to keep in mind is that I'm there to help the artist I'm working with realize their vision. I may have creative input in a project but the artist always has the final say.
Paul and I have similar technical approaches to recording because we studied together at the McGill tone Meister recording program so there wasn't too much deliberation from a technical standpoint; a bit of microphone talk and that was it.
From an aesthetic standpoint, we all agreed that the focal point of this music is the voice, so we went about framing the vocal in a way that best complemented Steves lyrics and performances.
We discussed that preserving a certain raw and paired down element to the Nature Of record would be very important. This involved using room mics on many of the elements we recorded, favoring vintage instruments, amplifiers, microphones and preamps. We also made sure the arrangements didn't get to dense or overwhelm the lead vocal.

3. Any memorable moments from the studio or working with Nature Of/ Bent River Records?

All the people involved in this project from the band to the staff and to the students were enthusiastic, driven, and excited to make something truly special. For me, adopting a "yes and" attitude is crucial to making something unique and all parties involved were on board… that's what always makes the most memorable recordings.

4. What projects are you looking forward to this year?

This is going to be a really fun year indeed.
I'm currently working on the new Little Scream record.
I recently finished Tim Baker's (Of Hey Rosetta) solo record that will be coming out this year.
I worked on the new Begonia record that will also be coming out this year.
I've been writing new material for a yet to be named project of my own that I'm very excited about.
And I'm starting a couple of top secret projects this spring… stay tuned!