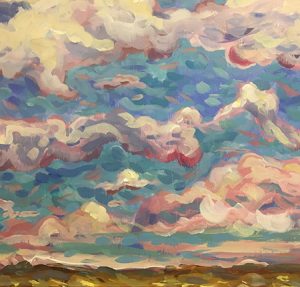 Edmonton based jazz vocalist, Kate Blechinger, is ecstatic to release her debut album, Under a Dancing Sky, at the Yardbird Suite. Under a Dancing Sky features innovative folk-jazz arrangements of Joni Mitchell's compositions alongside several of Kate's original songs which are inspired by the Canadian musical icon's legacy. This collection of songs is a tribute not only to Joni Mitchell, who turns 75 years old this November, but also to Kate's experiences growing up on the prairies.
Kate will be joined by a group of very talented musicians, including:
Brett Hansen – Guitar

Chris Andrew – Piano
Rubim de Toledo – Bass
Joel Jeschke – Drums
Joseph Semple – Clarinet
Mallory Chipman – Vocal
Date: Thursday, November 29, 2018
Time: Doors at 7 PM (show starts at 8 PM)
Location: The Yardbird Suite (11 Tommy Banks Way)
Price: $16 tickets for members | $20 for non-members
* TICKETS AVAILABLE AT DOOR ONLY. NO ADVANCE TICKETS.
For more info, visit: www.yardbirdsuite.com/tuesday-jam-sessions
or www.facebook.com/events/356283758464402/
Check out the breakout single "Night In The City" below!