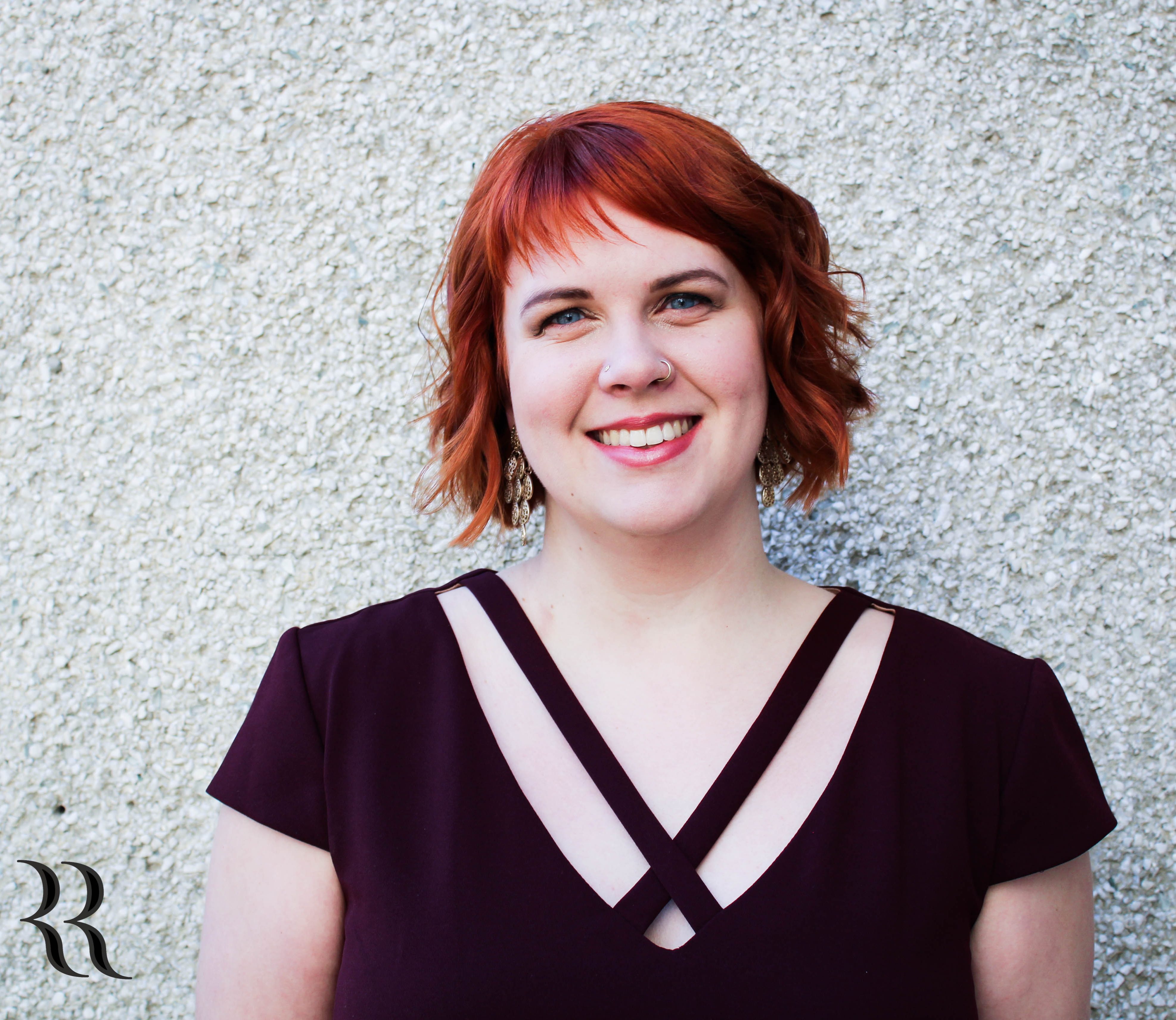 Big news here at Bent River Records! We are adding another artist to the roster! Kate Blechinger is an inventive and charismatic vocalist, composer, and arranger. Originally hailing from Regina, Saskatchewan, Kate takes direct influence from the vast prairie landscapes of her youth to create expansive, evocative compositions and arrangements for listeners to enjoy. She now resides in Edmonton, and is an alumna of the Bachelor of Music program. She will be releasing an album under the Bent River Records label at the end of November. We did a small interview with Kate to see what lies ahead on the new record. Check it out below:
What is your album called?
My album is called Under a Dancing Sky.
What do you want listeners to know about the album?
Under a Dancing Sky is my debut album.  It is inspired largely by my biggest musical inspiration, Joni Mitchell, and the connection we share as female musicians hailing from the Canadian prairies.  To me, Joni has always been a strong example of a musician that follows her own creative path, often pushing boundaries and defying genre classifications along the way; I tried to emulate her spunky, experimental attitude in this process.  When picking songs to arrange from Joni's catalogue, I tried to pull from the many phases of her career and to choose compositions related to the theme of journeying through many different spaces and contexts. In my own compositions, I focused on using the music as a vehicle to express my own journey, and paint the landscapes that served as a backdrop for my growth as a person and artist.
Where and when is the release?
The release is on Thursday November 29th at the Yardbird Suite here in Edmonton.  I am grateful to have my release show be part of the YEG Thursday showcase series at the Suite!  Tickets are available at the door only, and are $20 for non-members, and $16 for members.
For more information, visit: www.yardbirdsuite.com/tuesday-jam-sessions
What can we expect?
On this album, listeners can expect an interesting hybrid of my two favourite musical genres, folk and jazz.  Symbolically, I grew up listening to folk music, and in more recent years, I have transitioned into writing more jazz influenced music.  So, this album combines acoustic instrumentation and folk lyricism with jazz harmony and improvisation to express where I have come from and where I am going.
The result is an eclectic and evocative mix of original compositions and my unique arrangements of Joni Mitchell's songs, featuring some of Edmonton's finest musicians!
Why did you choose to release a track early, and what is the track called? 
This track is called "Night in the City", and it is a Joni Mitchell composition from her 1968 debut album, Song to a Seagull.  Today, on Joni Mitchell's 75th Birthday, I am honoured to share my take on one of her earliest recorded tunes.  According to Joni's website, "Night in the City" was inspired by an area in Toronto called Yorkville Avenue, where one could walk down the street and hear the full gamut of music, both good and bad, mixing into musical puddles in one's ears.  I felt very inspired to arrange this tune in a lively, jostling way, to give listeners a real sense of what that avenue must have been like in the 1960s.  I hope everyone enjoys my take on "Night in the City".
Check it out on Soundcloud:
www.soundcloud.com/kateblechingermusic/night-in-the-city/s-KmGsC