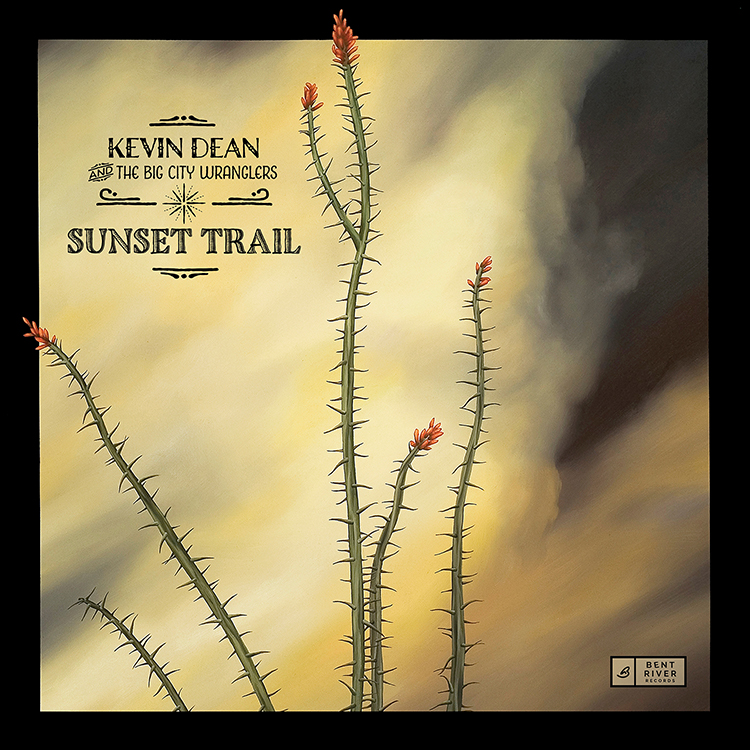 Sunset Trail
BRR-201903LP
BRR-201903CD
Track Listing
Trail Dust (6:14)
The Sunset Trail (4:22)
One More Ride (2:58)
On the Banks of the Sunny San Juan (5:49)
Roundup Lullaby (2:46)
Moon of Mañana (3:52)
Cowboy's Last Waltz (2:08)
Dust (4:41)
Empty Saddles (6:49)
Teardrops in My Heart (4:26)
As a young fella growing up on the plains of America, I dreamed of being a cowboy. I was a member of the Roy Rogers fan club, watched countless black and white cowboy movies, and shot my cap gun at the bad guys while wearing my cowboy hat, holster and fancy belt. My brothers and I even convinced our dad to get us horses. It was my real-life experience with those animals that began to convince me that perhaps my talents could be better used elsewhere. Since then, my enduring love in life has always been the rich and beautiful Afro American art form of jazz. Nevertheless there was always that little inner cowboy riding the range inside me. As sometimes happens when people age they are attracted to the music they heard early in life and it became clear that my inner cowboy was just itching to bust loose and express himself. So, I decided to cast fate to the prairie wind and see what that buckaroo could do. I hope you like the music.
Thanks for listening. Much obliged,
KEVIN DEAN, TRAIL BOSS.

Available on

Album Credits
Kevin Dean – Trumpet, Spoken Word | Marie-Fatima Rudolf – Piano, Organ | Gabriel Lambert – Electric, Acoustic, Lap Steel Guitar | Michel Lambert – Drums, Percussion | Levi Dover – Bass Violin | Joel Miller – Saxophone, Clarinet | Jean-Michel Pilc – Whistling
All Arrangements by Kevin Dean | Composed by Kevin Dean (Track 7), Andy Parker (Track 1), James Kennedy & Michael Carr (Track 2), Bob Nolan (Track 3), Eddie Dean (Track 4), Gertrude Ross (Track 5), Johnny Marvin (Tracks 6 & 8), Billy Hill (Track 9), Vaughn Horton (Track 10) | Produced by Kevin Dean & Paul Johnston | Recording Session Producers – Kevin Dean & Andrés Vial
Recorded at Hotel2Tango, Montreal | Mixed by Paul Johnston | Mastered by Guy Hébert, Karisma Studios, Montreal
Recording Engineer – Howard Bilerman | Original Artwork – "Ocotillo" by Anne Ashton | Album Design by Kristjan Buckingham
More from Kevin Dean