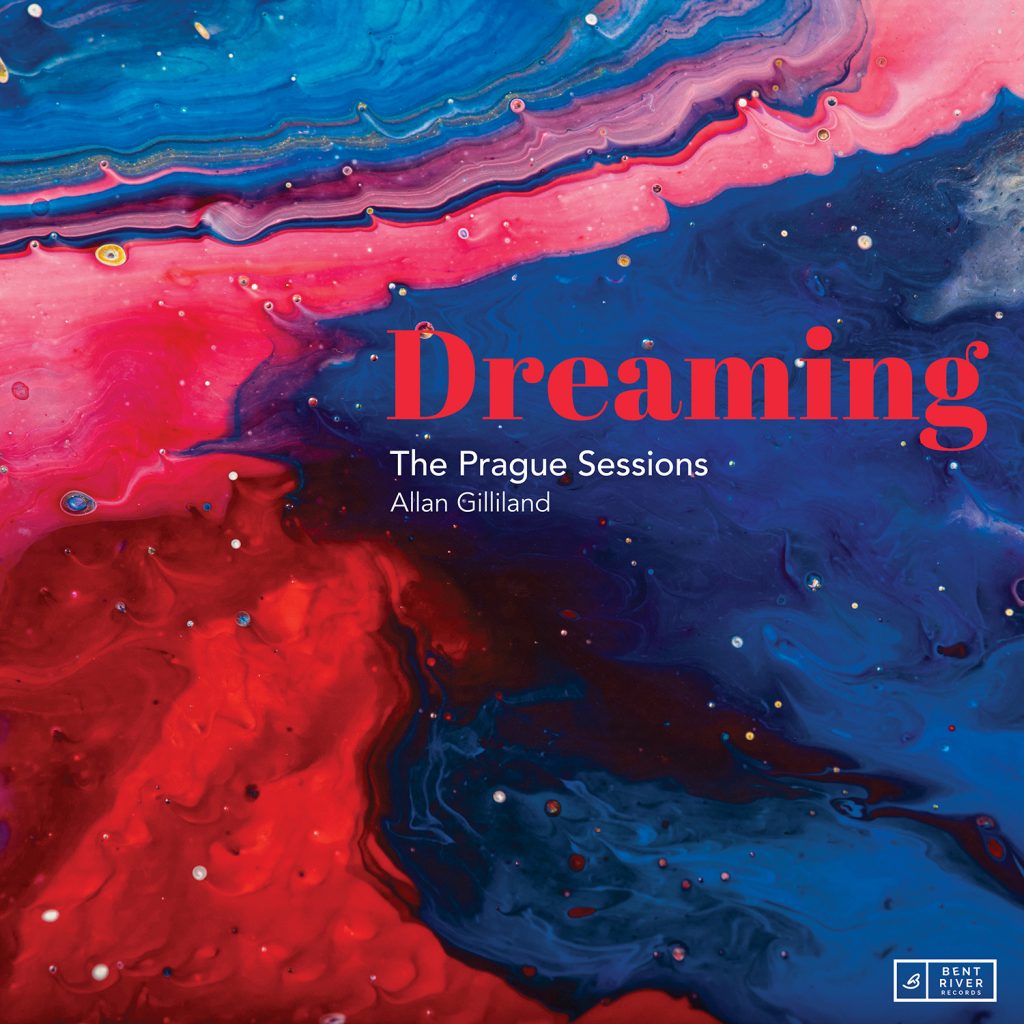 Dreaming:
The Prague Sessions
BRR-202001LP
BRR-202001CD
Track Listing
Dreaming of the Masters I
A Jazz Concerto for Clarinet and Orchestra
1. Benny's Bounce (4:33)
2. Stranger on the Prairie (6:10)
3. Rhythm Buddy (3:51)

Dreaming of the Masters IV
A Jazz Concerto for Saxophone and Orchestra
4. Perryscope (7:22)
5. Reminiscence (8:36)
6. Second Line (7:32)
My Dreaming of the Masters series arose from a desire to combine my experience as an orchestral composer with my background as a jazz composer and trumpet player. I wanted to write a series of concerti for soloists who were comfortable in both classical and jazz idioms. Each concerto would find inspiration in the jazz greats of the instrument I was writing for, and each would allow the player the option to improvise.
Dreaming of the Masters I
Dreaming I best represents my original idea for these pieces, that being, music inspired by the jazz greats. Movement I, subtitled Benny's Bounce, is inspired by Benny Goodman's version of Louis Prima's Sing Sing Sing. This movement also begins with one of the most famous moments in the clarinet repertoire, which I won't give way. Movement II is inspired by some of the great clarinetists of the 20's and 30's — artists like Pee Wee Russell and Barney Bigard. The subtitle, Stranger on the Prairie, is an inside joke. One of the biggest hits for the clarinet is Acker Bilk's Stranger on the Shore. Since Jim Campbell is from the Canadian prairies, I titled my movement Stranger on the Prairie. The final movement is called Rhythm Buddy, and is inspired by Buddy DeFranco, one of the few clarinetists from the Bebop era. It is written on the chord changes to I Got Rhythm and quotes other famous 'rhythm-changes' tunes.
Dreaming of the Masters IV
My approach to Dreaming of the Masters IV was quite different from the previous three concerti because rather than looking for inspiration from past jazz masters, I was working with one, the great PJ Perry. The major difference is in the amount of room PJ has to improvise. The previous concerti had optional sections of improvisation, while this concerto has numerous sections that let PJ be the jazz master that he is. The work is in three movements. Movement I, subtitled Perryscope, is an up-tempo showcase for PJ's virtuosic playing. Movement II, subtitled Reminiscence, is based on a melody I wrote for a production of Sense and Sensibility and has a late romantic feel to it with a 5/4 section in the middle for improvisation. The last movement, subtitled Second Line, is blues based and has an infectious groove called a 'New Orleans street beat.'
— Allan Gilliland
Album Credits
Allan Gilliland, Composer | Raymond Baril, Conductor | James Campbell, Clarinet | PJ Perry, Saxophones
Chris Andrew, Piano | Neil Swainson, Bass | Dave Laing, Drums | Prague FILMharmonic Orchestra
Produced by Paul Johnston & Allan Gilliland | Mixed by Paul Johnston | Mastered by Guy Hébert at Karisma Mastering, Montreal
Recorded at Smecky Music Studio, Prague, May 10 & 11, 2019 | Recording Manager & Contractor, Peter Pycha (MUSA, Ltd.)
Engineered by Jan Holzner & Paul Johnston | Session Assistants Erin Yamabe & Emily Gryba
Album Design by Ashlin Kellough, DESN 330, Typography II, Design, MacEwan University | Design Management by Constanza Pacher, Assistant Professor