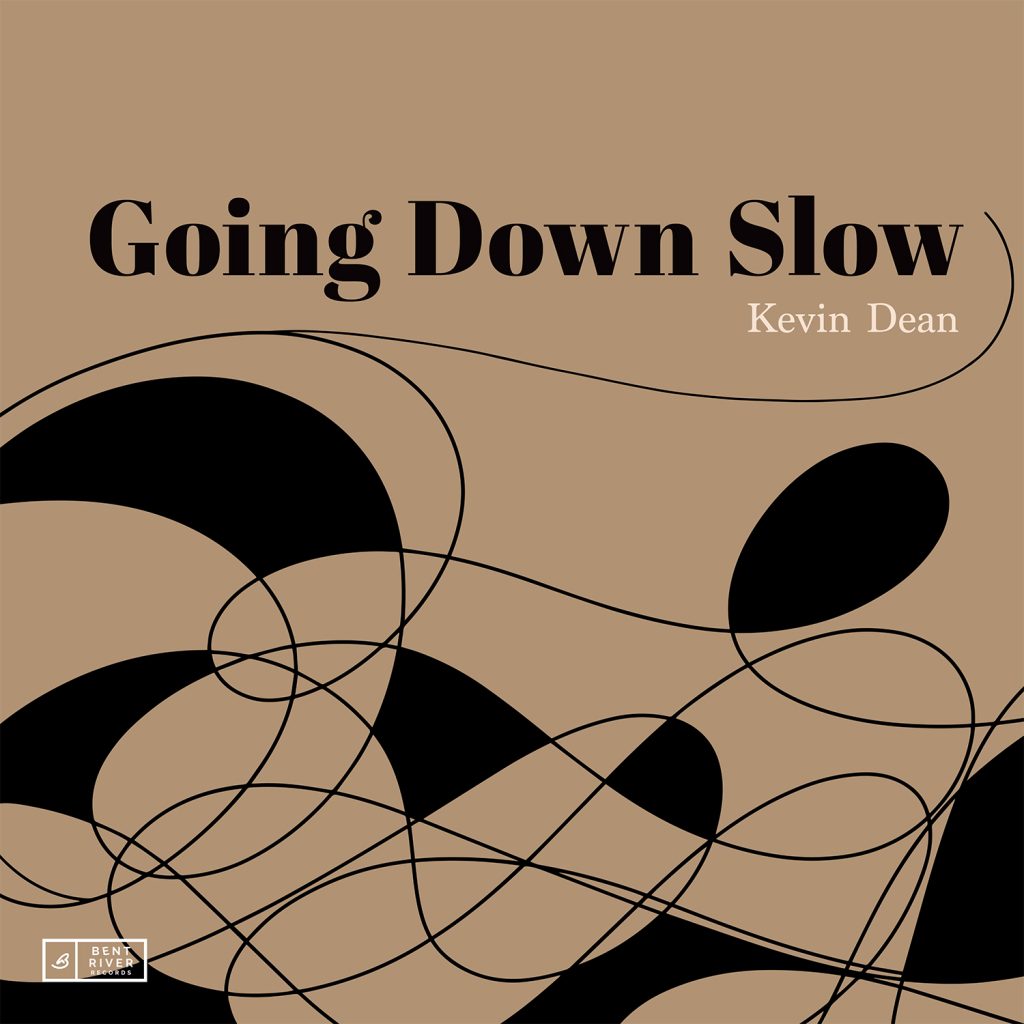 Going Down Slow
BRR-202102LP
BRR-202102CD
Track Listing
Get Along or Get Along Now (4:54)
That Feeling I Love (6:27)
My Big Money (4:12)
Lonesome Cowboy Blues (5:26)
Hank's House (5:08)
If You Haven't Any Hay, Get On Down the Road (3:28)
Can't Wait to See You Go (5:29)
Down the Dirt Road (3:17)
Going Down Slow (4:37)
I love The Blues and have been fascinated by them for well over 50 years. Blues and Jazz are inextricably intertwined and Blues is the red thread that runs through countless other forms as well, from Boogie Woogie to Rock and Roll, Funk, Soul, and right through to Hip Hop. There would be no American popular music without The Blues. Well, okay, there would be popular music but it wouldn't be as good!
But wait… What is a definition of The Blues? That is a question that has been asked thousands of times and has yielded thousands of answers. I will say this: The Blues were created by Black Americans suffering under incredibly difficult circumstances. It was essentially survival music: music that helped to make the intolerable tolerable by using irony, satire, humour, ambivalence, innuendo, pathos, coded language, and of course references to violence and injustice. The Blues is the result of the indomitable African spirit and aesthetics of rhythm, pitch, and storytelling that inform and transform the music of the new world to yield the first transcendent satirical song form in the English language. I know that is a bit too academic and ultimately insufficient. Perhaps it is better said this way? The Blues are beautiful, powerful, magical, and relevant. The Blues are Black America's gift to the world.
Most of the Jazz music I have composed over the years has Blues content or references and on this particular recording, I wanted to push the dial even further in that direction. I have also included tunes by three of my favorite Blues artists. Skip James, Charlie Patton, and Big Bill Broonzy.
Album Credits
Kevin Dean — Trumpet | Caoilainn Power — Alto Sax | Gabriel Lambert — Guitars | Andrés Vial — Piano | Martin Heslop — Bass | Daniel Verdecchia — Drums & Percussion
All Songs Composed by Kevin Dean, except Track 3 by William "Big Bill" Broonzy, Track 6 by Nehemiah Curtis "Skip" James, and Track 8 by Charley Patton
Executive Producer Craig Monk | Produced by Paul Johnston & Gabriel Lambert | Recorded at Mixart Studios, Montreal | Recorded and Mixed by Paul Johnston | Assistant Engineer Erin Yamabe | Mastered by Padraig Buttner-Schnirer
Album Design by Sohee Kim, DESN 231, Typography II, Design, MacEwan University | Design Management by Constanza Pacher, Assistant Professor
Bent River Records Team 2020/21: Nick Adkisson, Kristjan Buckingham, Padraig Buttner-Schnirer, William Conway,
Rickard Enstroem, Rose Ginther, Paul Johnston, Catlin Kelly-Kuzyk, Katie Nordvedt, Emily Roth, Olivia Street, Jacob Toop
More from Kevin Dean