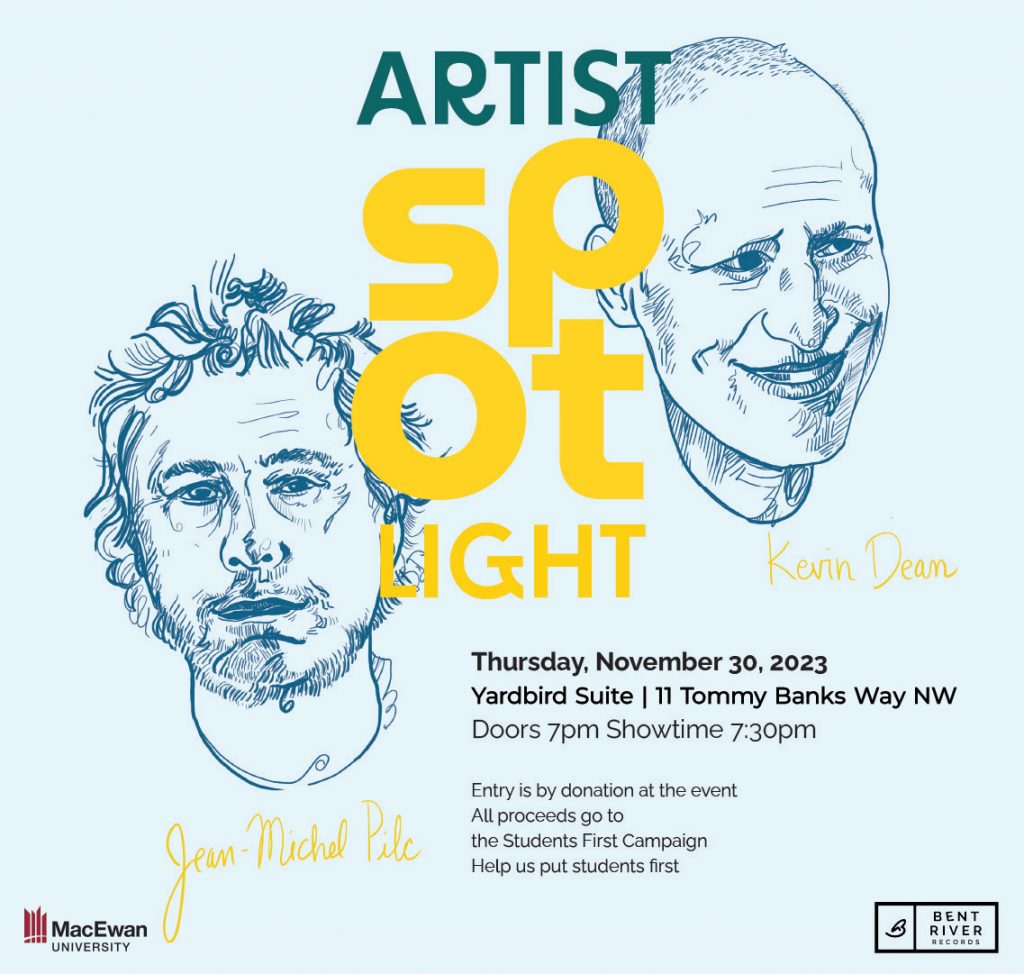 The Fall 2023 Bent River Records Artist Spotlight is back and takes place on the 30th of November, 2023 at the Yardbird Suite, 11 Tommy Banks Way NW, Edmonton, AB. Doors open at 7:00pm, and showtime is at 7:30pm.
The evening's lineup features two Montréal-based artists: trumpeter and organist, Kevin Dean, and jazz pianist, Jean-Michel Pilc, who are releasing a new album of duets with Bent River Records. Bent River Records merchandise and other previously released works from Bent River Records will also be available for purchase. Entry to this event is by donation to MacEwan's Students First Campaign. A QR code with the link to donate will be available at the event. No RSVP or ticket purchase is necessary.
Bent River Records is an innovative and artist-focused record label based out of MacEwan University in Edmonton that inspires community and student engagement. It was conceived and designed with the dual purpose of providing a support network for recording artists while providing an important and rare educational and research platform for students to obtain hands-on experience in the music industry.