UPCOMING EVENTS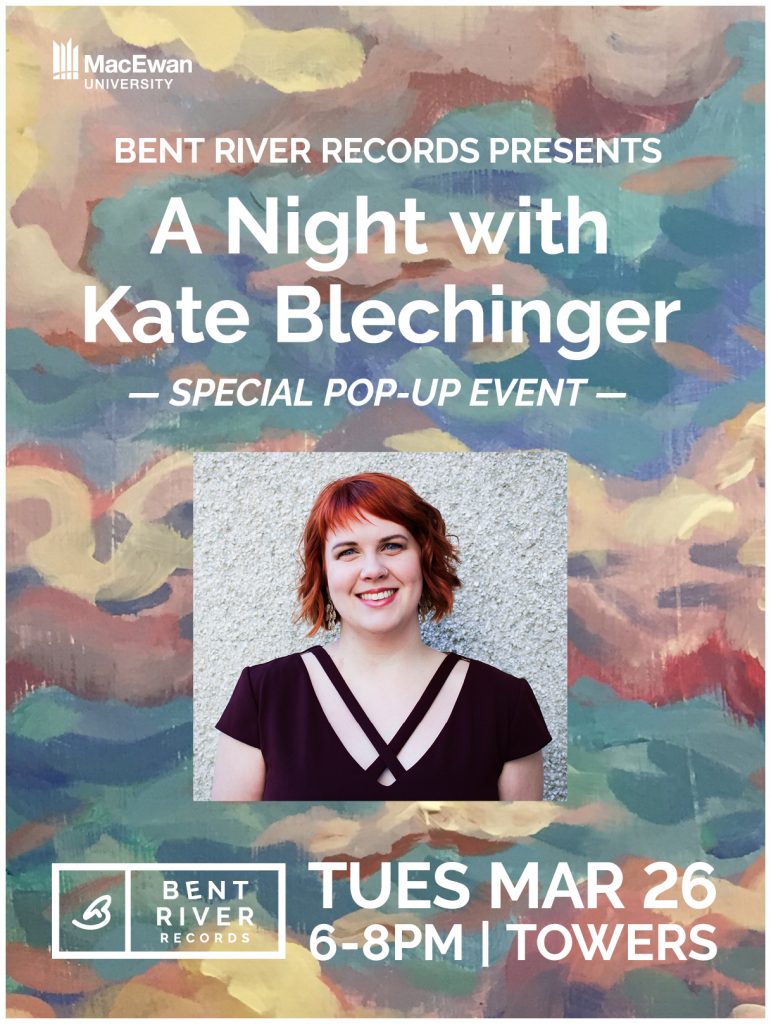 A Night with Kate Blechinger: Special Pop-up Event
Bent River Records invites you to our
Special Pop-Up Event featuring Kate Blechinger in anticipation of our Artist Spotlight April 8th, 2019!

Bent River Record's Artist Spotlight, Monday, April 8th, is only a month away! To kick off the celebration, we are hosting a special pop-up event Tuesday, March 26th at MacEwan's Towers on Fourth Pub from 6:00 pm – 8 pm.

Come down to Towers on Fourth to enjoy the Talented Kate Blechinger accompanied by Kyle White, meet the Bent River team and enjoy some excellent food and drinks!

We would love if you could join us!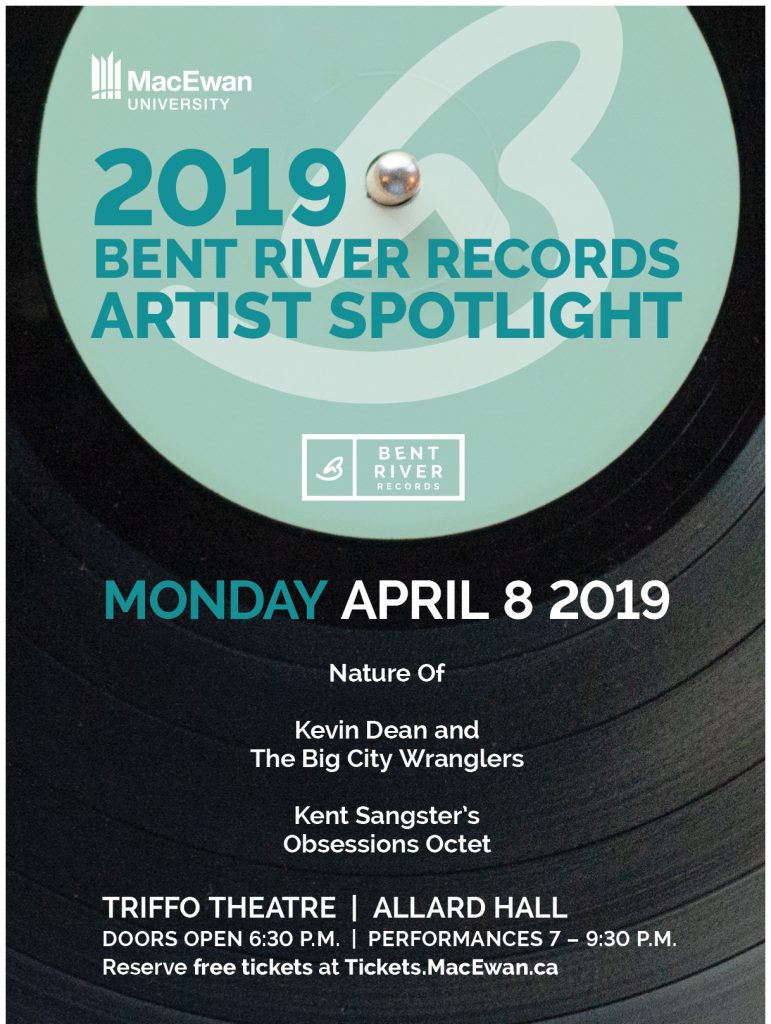 2019 Bent River Records Artist Spotlight
The 2019 Bent River Records Artist Spotlight is back to celebrate this year's new releases! Join us at the Triffo Theatre in Allard Hall at MacEwan University on Monday, April 8th to catch performances from Kent Sangster's Obsessions Octet, Kevin Dean and The Big City Wranglers, and winners of our first recording project competition, Nature Of. This event is FREE, but make sure to reserve your tickets today.
Click Here to reserve your FREE TICKETS!
Please print your tickets, or be ready to present them on your mobile device that night.
PAST EVENTS