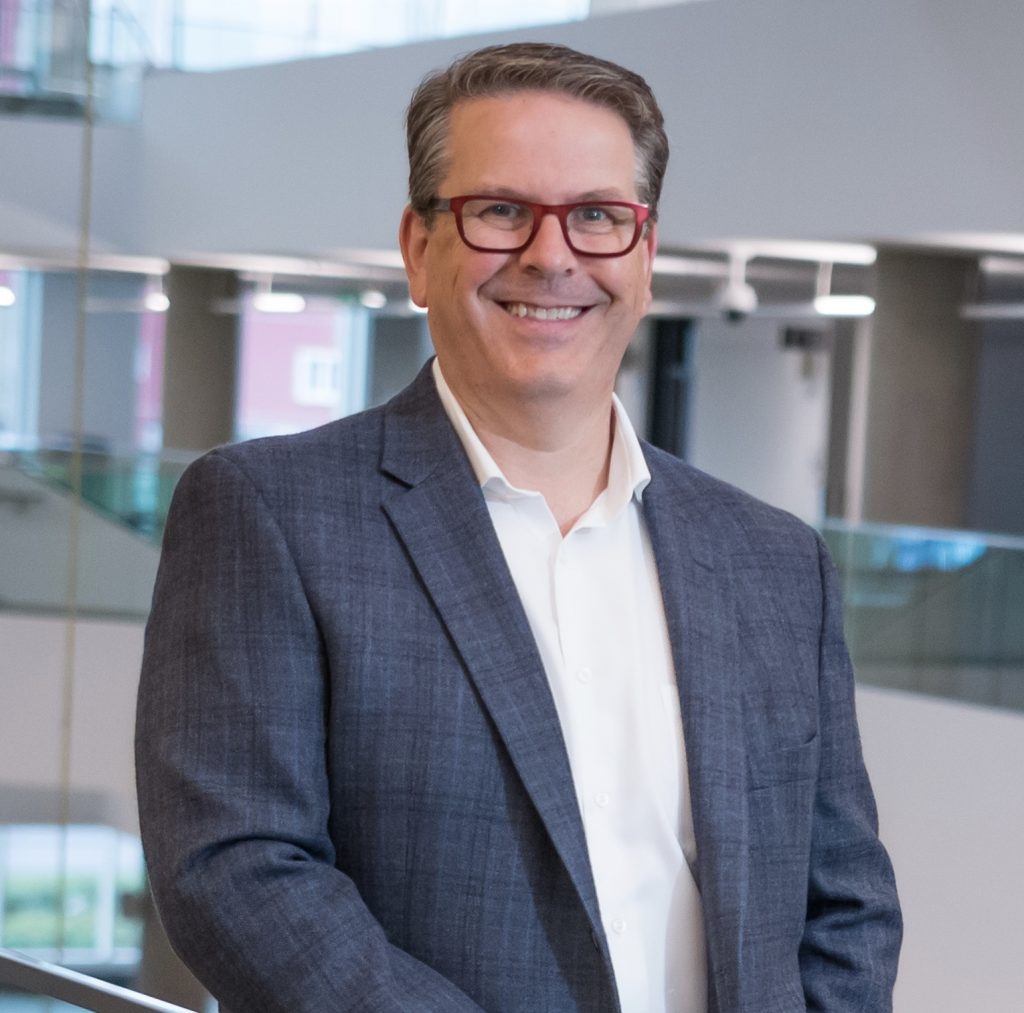 ALLAN GILLILAND
One of Canada's busiest composers, Allan Gilliland was born in Darvel, Scotland in 1965 and immigrated to Canada in 1972. Based in Edmonton (Alberta), he has written music for solo instruments, orchestra, choir, brass quintet, wind ensemble, big band, film, television and theatre. His music has been performed and broadcast by ensembles around the world including the: Edmonton Symphony, Boston Pops, Vancouver Symphony, Detroit Symphony, St. Lawrence String Quartet, Canadian Brass, Winnipeg Symphony, Alberta Baroque Ensemble, Camerata Romeau (Cuba), National Youth Choir, National Wind Band, Scottish Chamber Orchestra, Zapp String Quartet (Holland), St. Petersburg State Capella Symphony Orchestra (Russia), Edinburgh String Quartet and the brass section of the New York Philharmonic. Many of these performances have been in the world's major concert halls including; Symphony Hall's in Boston and Detroit, Tchaikovsky Hall in Russia, the Royal Concertgebouw in Amsterdam and twice at Carnegie Hall in 2012. Some of the soloists who have performed his music include James Campbell, Jens Lindemann, John Pattituci, Jim Walker, Dean McNeill, William Eddins, Ronda Metzies, Wycliffe Gordon, Dave Young, Nora Bumanis and Julia Shaw, Mark Gould, Ingrid Jensen and Martin Riseley. His music has been recorded on over 30 CD's including two, Collaborations and O Music, dedicated entirely to his music.
For five years (1999 ‐ 2004) Allan was Composer-in-Residence with the Edmonton Symphony Orchestra, writing 11 works for the ESO. He has written concerti for violin, trumpet, harp, cello, flute, oboe, accordion and clarinet. He has also been Composer-in-Residence at the Festival of the Sound in Parry Sound, the Colours of Music Festival in Barrie, Ontario and the Strata New Music Festival in Saskatoon, Saskatchewan. Other highlights include; The Winspear Fanfare composed for the opening of the Francis Winspear Centre for Music, Dreaming of the Masters I given its American premiere by James Campbell and the Boston Pops, Hannaraptor a 1- act opera commissioned by Calgary Opera, the musicals The Seventh Circle and Dead Beats and Dreaming of the Masters III, a trumpet concerto written for Jens Lindemann and given its American premiere by Jens and the Edmonton Symphony at Carnegie Hall in 2012. In 2002 his orchestral work On the Shoulders of Giants took First Prize at the prestigious Winnipeg Symphony Orchestra's Centara New Music Festival Composers Competition. In 2012 his CD O Music was nominated for two Western Canadian Music Awards and won for Best Classical Composition. Allan has also won composition contests sponsored by Pro Coro Canada and the Alberta Band Association as well as First Place in the Jean Coulthard Competition for Composers and the Lydia Pals Composers Competition.
Allan holds a diploma in Jazz Studies (trumpet) from Humber College, a Bachelor of Music degree in performaance and a Master of Music degree in composition from the University of Alberta and a PhD in Composition from the University of Edinburgh. His teachers include Violet Archer, Howard Bashaw, Malcolm Forsyth, Nigel Osborne and Peter Nelson. He has taught at the University of Alberta, the University of Edinburgh, Red Deer College and MacEwan University in Edmonton, Alberta, Canada where he was head of composition from 2004-2016, chair from 2012-2016 and since 2017 has been the Dean of the Faculty of Fine Arts and Communications.
BRR Releases