Our 2019 Artist Spotlight is a week away! Monday, April 8th, we will be celebrating all our amazing artist and releases! There's still time to reserve your tickets and admission is free! We've already heard from two of our three performers, Kevin Dean and The Obsessions Octet. Last but not least, we caught up with Nature of, and got some insight into their upcoming release!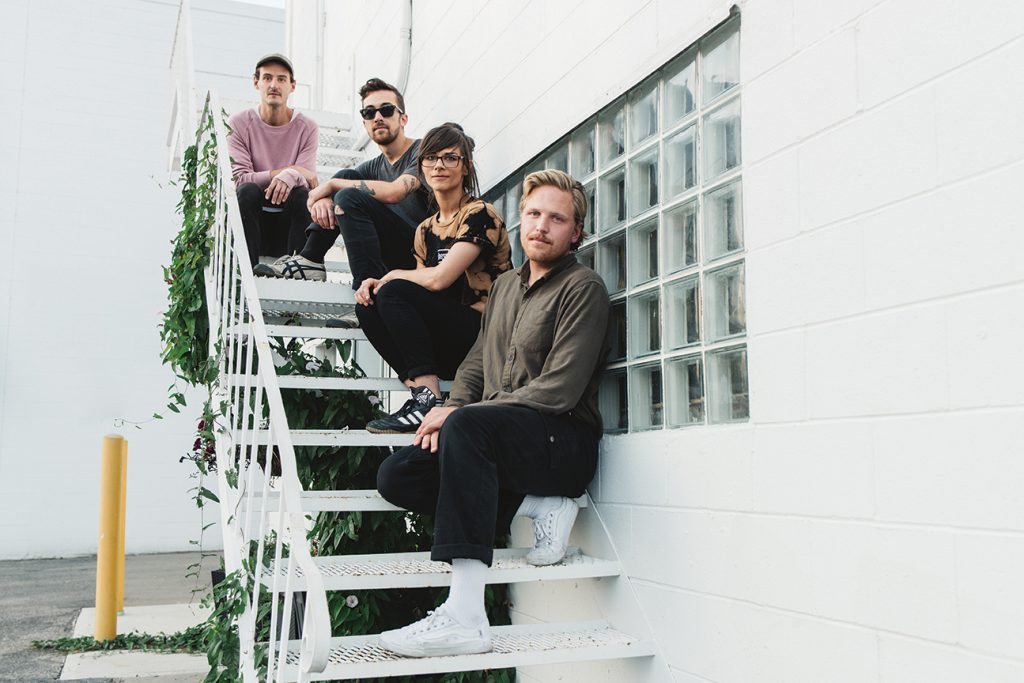 In 2011, a collaboration of friends and musicians within the Edmonton skateboard community became Nature Of. Since their assembly, the five-piece band has been writing music together while constantly evolving and developing a unique and organic sound. Since their first live performance, Steven Schneider, Cole Switzer, Kyla Rankine and Sydney Leard have been seen at venues all around their hometown of Edmonton, Alberta. For seven years, the musicians in Nature Of have given thoughtful effort to crafting their songs and performances. In June of 2013, the band released their debut full length self-titled album. It was recorded over a month-long period at Riverdale Recorders in Edmonton with Juno Nominated Producer Scott Franchuk. The 10-song album was listed as one of the top 10 Edmonton records of 2014 by Gigcity.ca, and served as a benchmark contribution to the band receiving a $10,000 grant through Alberta Foundation for the Arts to be used for the recording of their second full length record. The album Cherish is completed and is now available worldwide. With three cross-Canada tours under their belt, the group is steadily asserting itself as a contender in music communities both in Alberta and across the country. With their honest music and modest attitude, Nature Of is sure to continue progressing and inspiring for years to come.

1. Are you excited for the Spotlight, and what are you looking forward too most?

We are excited for the opportunity to perform onstage at the Triffo Theatre. It will be a refreshing change from our usual scenery of bars and nightclubs!
2. What can you tell us about your new project with Bent River Records?

For over a year, we have been working on a new full-length record, The Mean, with Marcus Paquin and Paul Johnston. Recording took place over the course of 2018 at MacEwan's Studio A, which was a super fun and enlightening process. Paul and Marcus both brought so much to the table and really helped shape the sound of the record into something special. We are beyond stoked to be releasing the album this June!
3. What is your process as a band when writing and/or performing your music?

Above all, our approach to making music is one of collaboration. We like to spend as much time playing together as possible, working through ideas and shaping each song as a collective. And also just hanging out and doing things together, musical and non-musical.
4. Is there any artist or album that you drew inspiration from while working on your new album?

Much of this album came from a desire to explore new sounds and ideas, while still remaining authentic to the music that we have made in the past. While we didn't reference any specific records or artists, our love of The National made for very easy collaboration with Marcus Paquin, who worked with them on Trouble Will Find Me.
5. What is your favorite moment together as a band?

Any time we get to spend together, on stage or in the studio or just hanging out. It's a real treat to be able to make music with your friends!