Hello friends! We would like to let you know that we have some changes happening here at Bent River Records, and we wanted to take some time to say a fond farewell and a warm hello (all at the same time). We are taking on a new practicum student who will be handling our distribution and artist presence. What this really means is she will be walking around MacEwan campus ensuring that our artists (and their records) will be available at places like the MacEwan Bookstore. Make sure to say hello to her when you see her carrying armloads of albums from our artists!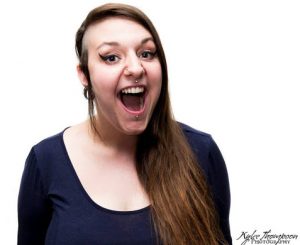 "I am thrilled to become a part of the Bent River Records team and can't wait to apply my 12 years of music industry experience to work at this amazing label! This is really going to be a new chapter for me in the music industry and I am happy to share it with the BRR team."

— Odessa Ashbey, Distribution and placement
Odessa Ashbey has been working within the Edmonton metal community as an artist manager for Edmonton death metal/murder metal band Tales Of The Tomb, live music promoter, and arts manager. She has previously been a mentor at BreakOut West and has been working with Asher Media Relations (AMR) as a publicist for the past 5 years. Some of her past publicity clients include Wormwitch, Protosequence, Death Toll Rising, and other western Canadian metal acts. Her new role at Bent River Records includes distribution and placement of artists.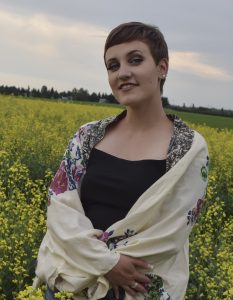 Feel free to add her on Facebook, Twitter, or Instagram.
With a new hello comes a very fond farewell and endless gratitude for our own label artist and A&R Representative, Mallory Chipman. Fear not! She is still going to be an artist on our roster, but will be departing to work on some exciting projects, and we want to wish her the best!
Check out her most recent release 'Rags and Feathers: A Tribute To Leonard Cohen' here.
Stay tuned for more exciting updates from the BRR team right here on our blog!