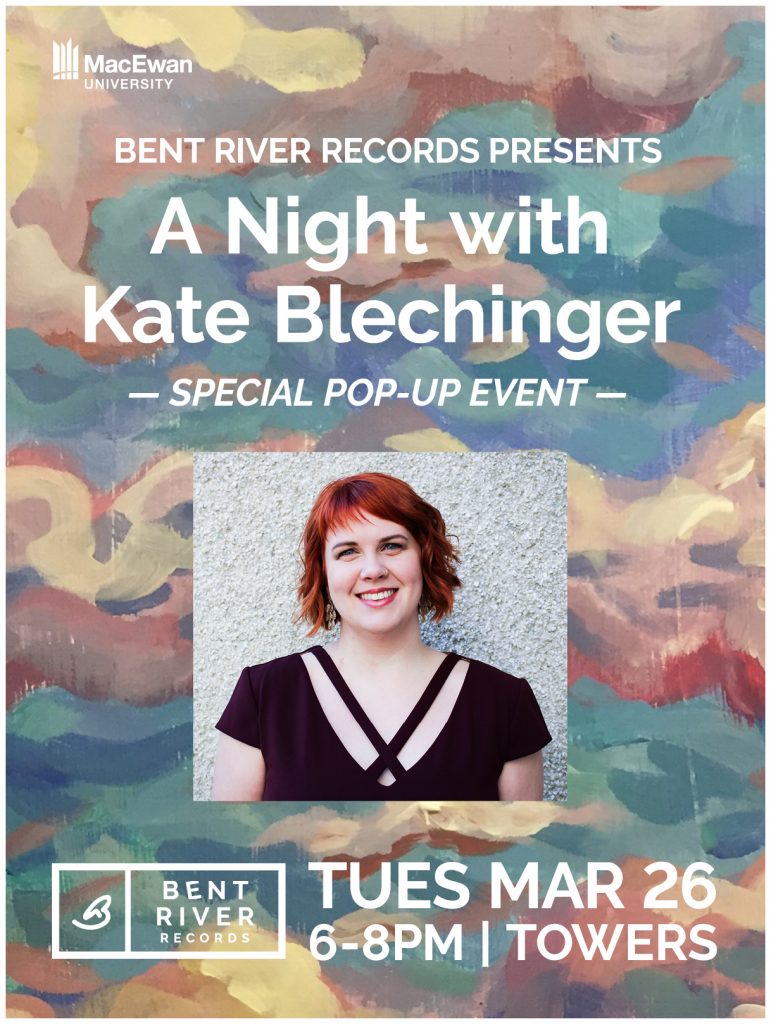 You're invited to our Special Pop-up Event featuring Kate Blechinger at Towers on Fourth, Tuesday, March 26th!

Can you believe that Bent River Record's Artist Spotlight is less than a month away?! Monday, April 8th, we will be featuring three of our Bent River artists in a night filled with brilliant music and musicianship. To start off the celebrations we are holding an Pop-up event at MacEwan's Towers on Fourth from 6pm- 8pm on March 26th!

Kate Blechinger, our featured artist, accompanied by Kyle White, will be playing two sets showcasing music from her new album, Under a Dancing Sky. Kate is an inventive and charismatic vocalist, composer and arranger. Her "Jazz" is the musical equivalent of an artist's palette, and is definitely a hybrid of sorts; she pairs the harmony, instrumentation and improvisation of more traditional jazz forms with the lyricism of modern jazz and folk genres. What results is personal, poetic, and playful- and one that involves audiences in a truly eclectic musical journey.

Come down to Towers on Fourth to enjoy the talented Kate Blechinger, meet the Bent River team, and enjoy some excellent food and drinks!

We would love if you could join us!

Towers on Fourth Pub:
Grant MacEwan University 6-101,
Edmonton, AB T5J 2B7