Welcome back! This new academic year is sure to be an interesting one, and we're excited to explore new ways to connect with students, artists, and the community. As everyone gets settled and familiar with this unique semester, we thought it would be a great time to check in with Farhad Khosravi and ask him about his new release, Mosàfer.
Farhad's outdoor socially-distanced album release party is at the Tree Frog house this Sunday, September 20th at 1:30pm! All AHS guidelines will be in place. Please email mariannewatchel@hotmail.com for tickets and more info.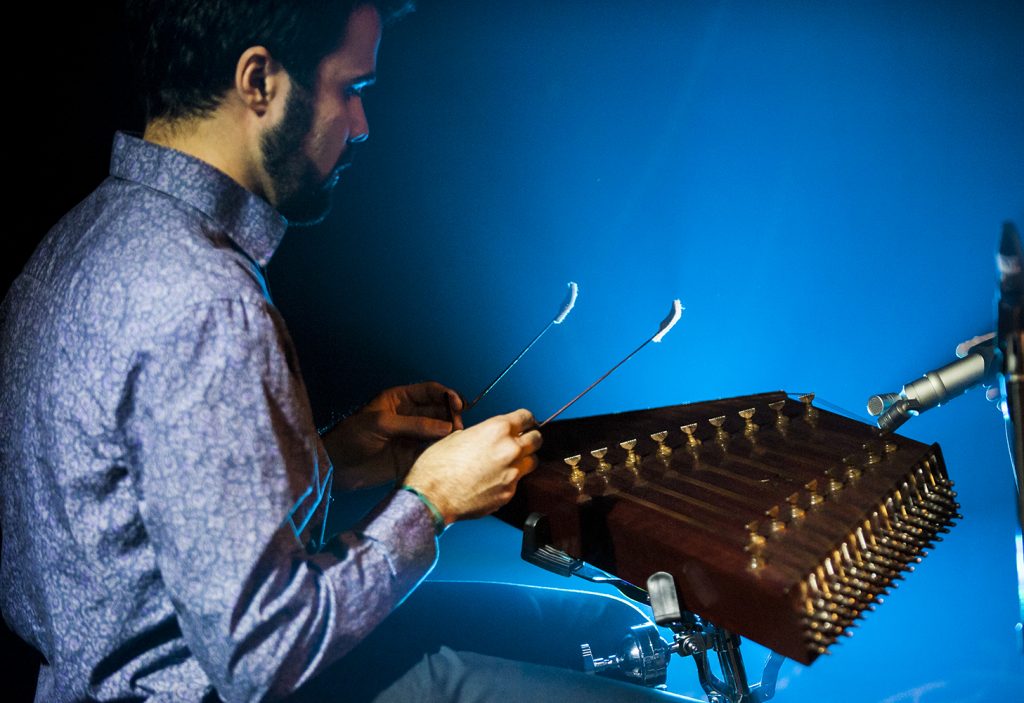 How has your socially distanced summer been going?
Not the greatest! The hardest part has been all the bad news that we hear from around the world, especially my home country Iran.
Also, one of my busiest summers for sure. It took me a while to get used to working from home.
What music have you been listening to recently?
I have been listening to one of my favorite Persian artists, Mohsen Namjoo, a lot recently. He is one of the most creative artists who mixes Persian music and genres from Western music such as jazz, blues, and rock. I've been listening to his new album, Motantan, which came out in March this year, so many times.
I'm also always listening to the romantic and later classical music such as Beethoven's string quartets, Chopin, Debussy, Arvo Part, Ravel, and so on. Their music is timeless and I always get inspired by their work.
What is the meaning of Mosàfer, and why did you choose that for your album title?
Mosàfer means "Passenger" or "Traveller" in Persian and Arabic. Some of the pieces of the album are inspired by the poetries of one of my favorite Persian poets, Sohrab Sepehri. He has a famous poem called "Mosafer" which describes a traveler's journey through the country and viewing everything with a meditative and spiritual eye. A few years ago, a dear friend of mine asked me to play music while she recited this poem for a podcast and that's how I wrote the track "The Passenger." Later this poem also inspired the track "Day of Creation."
Since I really liked these two tracks and this poem, and the name of it, I chose this title for my album since it also captured the theme of someone's journey through life, which this album is about.
What were some of the inspirations for the songs you composed for the album?
As I mentioned above, the tracks "The Passenger" and "Day of Creation" were inspired by the poem "Mosafer" by Sohrab Sepehri. The track "Observation Verse" is inspired by one of his other poems with the same name.
I wrote the track "Day of War: Part I" for the music of a theatre performance which was written by my friend Payam Saeedi and conducted by my other friend Maryam Zarei in 2017. This performance was about the war in Syria and how the media views the events happening in that country. The form of this piece inspired the second part of the track two years later.
Is there an artist you would like to work with in the future?
I would really love to work with Mohsen Namjoo who I talked about above. I have a few pieces I'm working on that would like him to sing on them.
I also would love to perform music with my mentor, Kiya Tabassian. He is a musician in every way and I just get inspired by being around him.