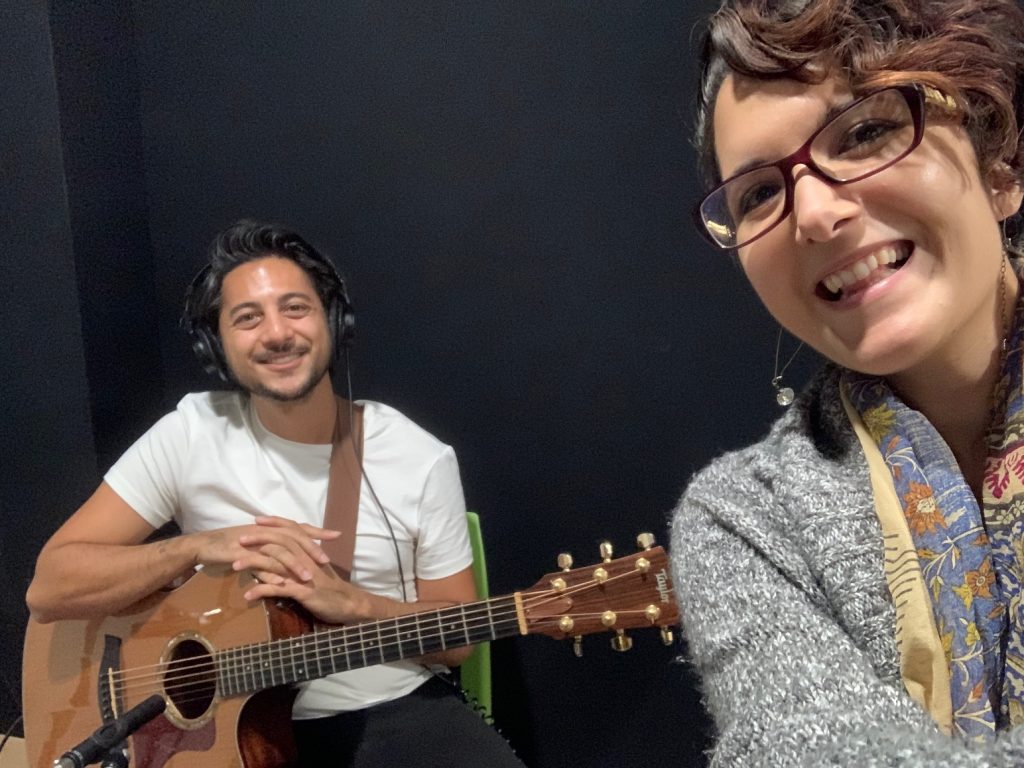 This past weekend, we visited with Roya Yazdanmehr in the studio while she and co-writer & guitarist Justin Khuong recorded overdubs for the first four songs from her upcoming album. The session was led by Producer and Professor Paul Johnston, with assistance from a number of recording students. 
We asked Roya to reflect on the session, and catch us up on what she's been doing:
"The project has been on pause for a while so it was exciting to get back into the studio and resume working. It was my first time in the new studio (Studio A in Allard Hall), and it was a beautiful experience. I felt at ease and calm in the space — recording can feel stressful for me, feeling the pressure to get things just right, and I'm grateful for such a supportive team. I have also resumed rehearsals with my full band, in preparation for recording the remainder of the album at the end of October! It feels great to be creating again."
Roya's vocals possess a purity of tone that demands attention, dynamically weaving their way through her compositions. Blending the sounds of acoustic guitars, folk rhythms, and jazz infused melodies, Roya encaptures her audiences with direct but poetic encounters.
Watch out for more exciting updates on Roya's album!