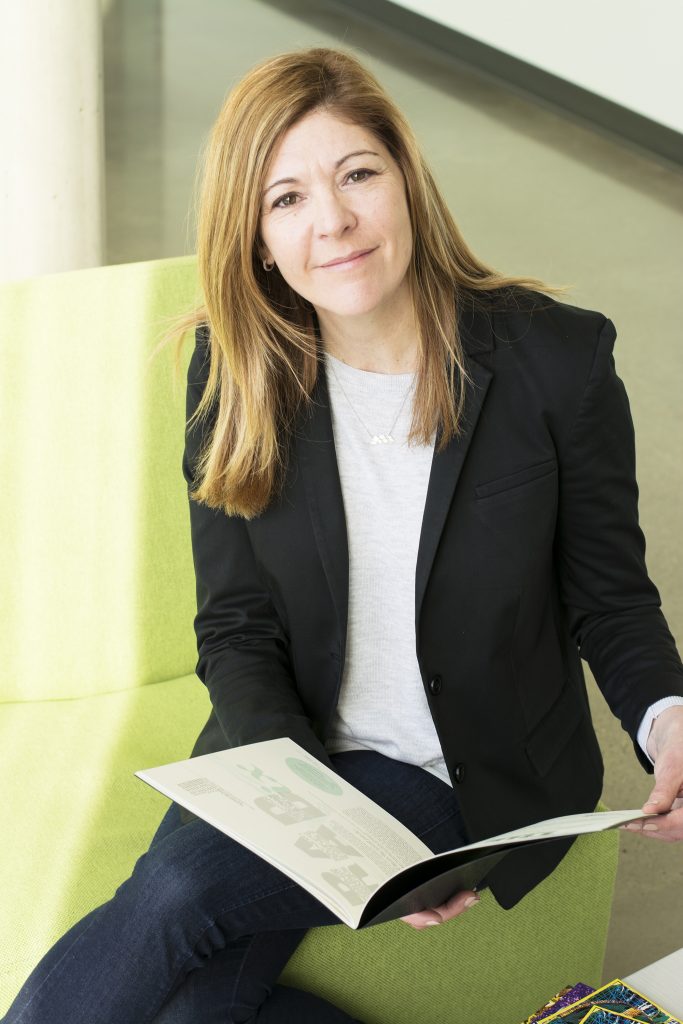 Have you ever thought about the importance of an album cover when promoting artists? When we think about Pink Floyd's Dark Side of the Moon and The Beatles' Sgt. Pepper's Lonely Hearts Club, we automatically come up with their respective album covers. It is no doubt that an album's design plays a big part in making it memorable, recognizable, and iconic.
Bent River Records has partnered for five consecutive years with MacEwan's Design Program professor, Constanza Pacher, to produce artworks for the label's releases through an album design contest. This project has led to impressive creations by MacEwan's design students, guided by Constanza.
Constanza Pacher is an Associate Professor in the Bachelor of Design at MacEwan University. She is a visual communication designer from Argentina with more than twenty years of experience in the design industry. In 2004, she received a master's degree in Visual Communication Design from the University of Alberta. She has been teaching design, typography, and information design at MacEwan for sixteen years. Her current research focuses on the scholarship of teaching and learning, and the use of experiential learning in the classroom to improve student engagement. Constanza was honoured with the MacEwan University Distinguished Teaching Award in 2016, and an Honourable Mention for the RGD2021 Design Educator Award for Western Canada.
We have interviewed Constanza to get to know more about the album design contest and her role in this partnership with Bent River Records.
1- How long has the album design contest been going, and how did you get involved in this project?
The collaboration between MacEwan's Bent River Records and Design Studies started in the spring of 2017, when I was contacted by Rose Ginther and Paul Johnston seeking help in the coordination of the design and production aspects of the label. In the true spirit of BRR — which is engaging students and faculty in the complete creation of music products — I decided that the best way I could contribute to this innovative learning lab project was by involving my students in it through a collaborative project in the Typography II class.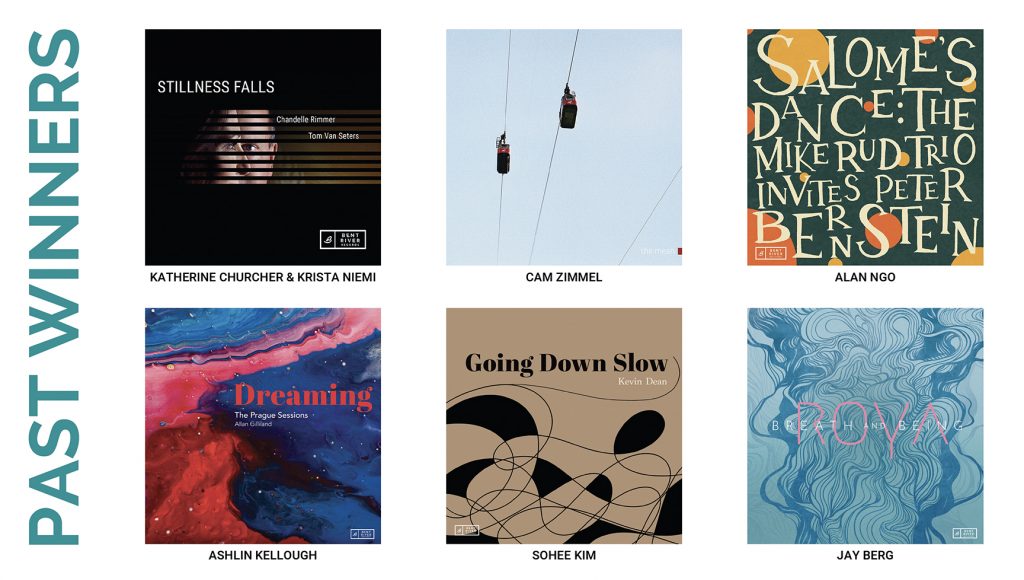 Since 2017, all students enrolled in DESN231 Typography II participate as part of their course load in a design competition. This experiential project includes musician interviews, design and preparation of files for submission, and formal final presentations to stakeholders. The project culminates with the selection of a winner, and the subsequent student participation in the final steps for printing and commercial production.
2- How has the reception been for the contest so far?
The reception of this project has been overwhelmingly positive! Artists, faculty, and students alike have been delighted with the results since the start. Students find this real project engaging and worthwhile. BRR and musicians express their gratitude year after year, as the product of this collaboration is always a success. Musicians really enjoy meeting with the students and seeing the results. They find it to be such a treat to have such variety of designs to choose from, to see how their music inspired the different concepts, and how articulate our students are in presenting convincing and professional rationales for their work.
3- What are the most challenging and the most rewarding aspects of this project?
Even though managing this project requires a considerable amount of time outside of class time, this project is all rewards! My collaboration with Rose, Paul, and Kristjan at the label has been nothing but enjoyable; it's a fantastic group of professional and creative people that care about student experience as much as I do. In my classroom, I love stepping aside and watch the students work hard to impress the client, not me. It is a project where I know students are not working for a grade, but to earn their seat in the real world of client work.
4- What are your expectations for this year's contest?
My expectations for this year's contest are the same as every year: to have a positive student experience and great design. I hope the 69 students this year find the experience worthwhile, take advantage of the opportunity to meet the client, work hard to produce an original and creative concept, and dazzle the client with excellent products, great typography, and thoughtful rationales.
We are happy to announce that the 2021 album design contest is already underway. Keep following Bent River Records blog and social media accounts to get updates on this year's winners!