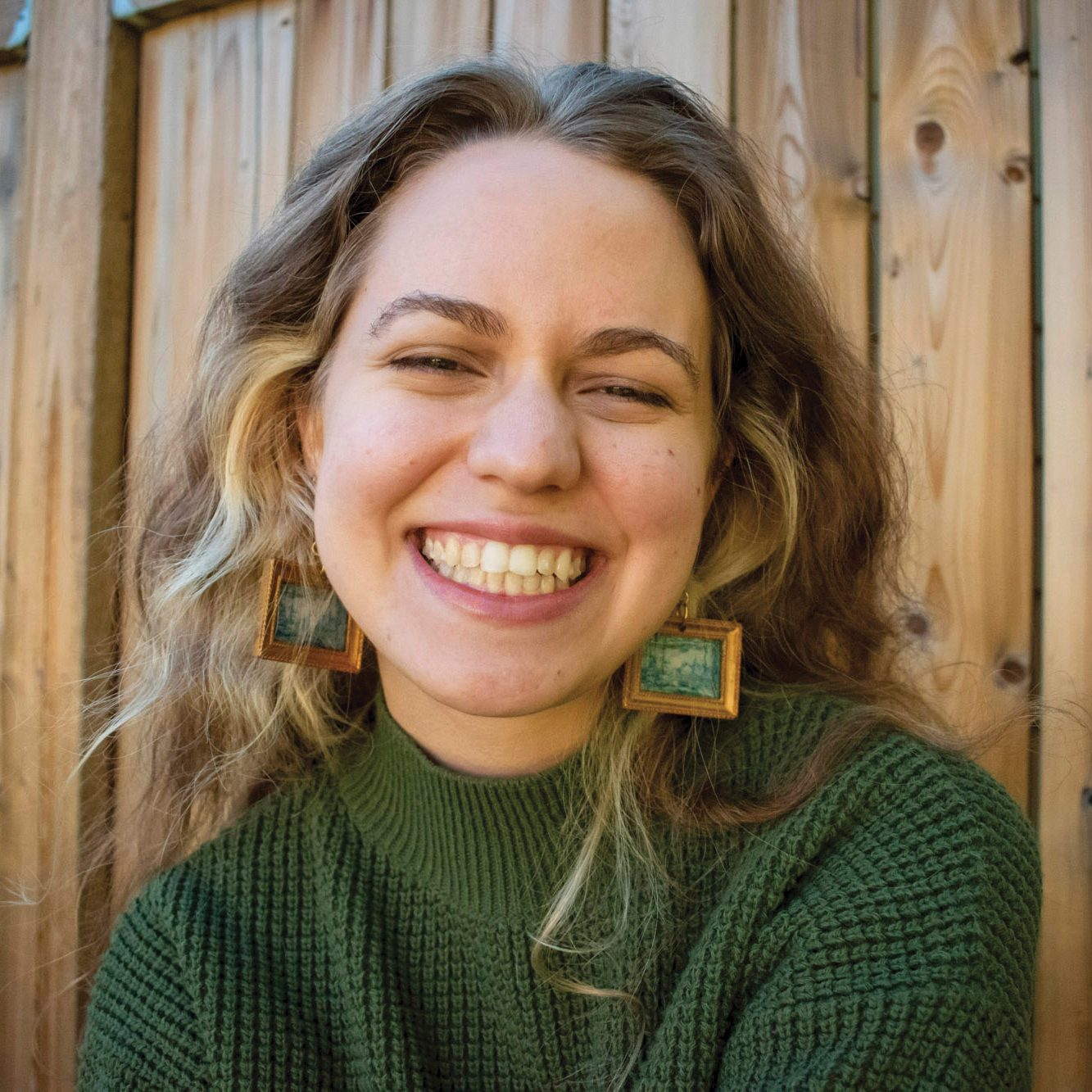 Hi all!
My name is Kaitlyn Tupper and I'm so excited to be joining the Bent River Records team this semester as a design intern! I'm in my third year of the Bachelor of Design program here at MacEwan, and I'm particularly interested in print, publication design, and branding.
I've always had a personal love for music, with a growing collection of vinyls of my own, so working at Bent River Records is the perfect opportunity to blend my love of both music and design. I'm looking forward to learning more about the intersections between the two disciplines and experiencing the industry in a professional capacity.
I call Edmonton home, and when I'm not busy designing I enjoy baking, painting, and making earrings – anything that gets creativity flowing!
Hi, I'm Josh Siemens, and interning with Bent River Records is an opportunity I plan to take full advantage of. Being a fifth-year student at MacEwan university, I'm starting to look for more practical ways to apply the knowledge I gained. Bent River Records is the perfect start to this, by being able to work in a professional environment and working with my instructor. Connections are how the music business runs, and meeting other artists and producers in the Edmonton area will be an amazing start. I have recorded with MacEwan previously on a couple of projects, including tenor sax in the 2019 MacEwan Big Band, and as a studio tech, fixing and repairing the studio.
As mentioned, this is my fifth year at MacEwan in the Recording and Studio Production Major. I did not start in the recording program originally but in the Performance program, where I studied saxophone. I have been playing saxophone for thirteen years, including seven years in the marching bands in Calgary. This gave me worldwide performances, as well as a world championship in 2019. I visited various places such as Chicago, California, Halifax, and many others. My favorite memory in marching band is parading down Mainstreet USA in Disneyland. This performance experience continues to give me a unique perspective on the program and at Bent River Records. I transferred because I have a past with technology, being a part of many clubs, theatre productions, and live shows in the past, and it is a way to connect my love for music with my skills with technology. This love for music and technology continues today outside of school, as I freelance part-time in similar circles of audio and lighting.