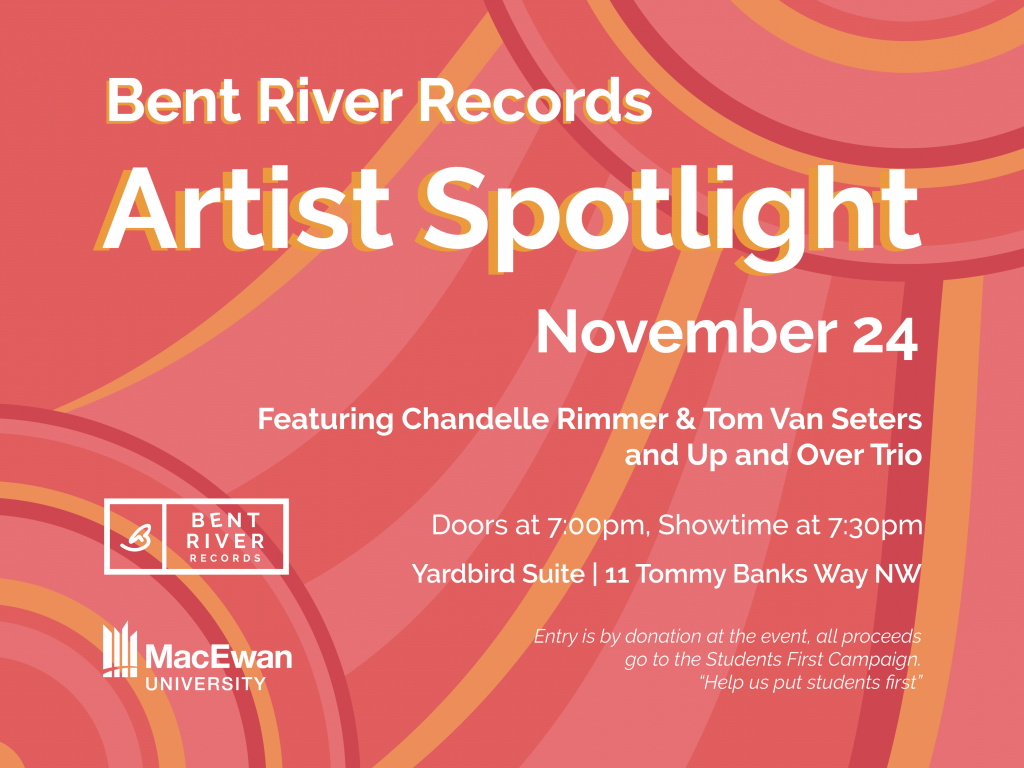 Bent River Records is excited to announce our November 2022 Artist Spotlight to celebrate the release of our artists' new albums! The event will take place on November 24th, 2022 at the Yardbird Suite, 11 Tommy Banks Way NW, in Edmonton, Alberta. Doors will open at 7:00pm, with showtime at 7:30pm.
The evening's lineup includes two performances by artists releasing new albums with Bent River Records. The night will open with Chandelle Rimmer and Tom Van Seters performing songs from their new album, Be Kind, followed by Up and Over Trio, "contemporary acoustic jazz", performing pieces from their debut album Up and Over. CDs of the performer's albums will be available for purchase. Bent River Records merchandise and other previously released works from Bent River Records will also be available for purchase.
Entry to this event is by donation to the Students First Campaign; "Help us put students first." A QR code with the link to donate will be available at the event. No RSVP or ticket purchase is necessary.