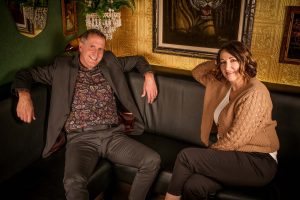 Chandelle Rimmer and Tom Van Seters are bringing their musical talents together once again with their new album Be Kind, debuting November 24th at the Bent River Records Artist Spotlight. Chandelle Rimmer is an internationally recognized jazz vocalist, music educator, clinician, and adjudicator. Tom Van Seters is well known as an accomplished performer/composer/educator who has been on the Canadian jazz scene for over twenty-five years. Be Kind is their second collaboration, after their first collaborative CD project, Stillness Falls. Read on to hear from Chandelle and Tom about what to anticipate from Be Kind.
What do you want listeners to know about Be Kind? 
Be Kind is a duo album and features a wide range of repertoire, including some original compositions, traditional standards, and contemporary jazz arrangements. Our first collaboration, Stillness Falls, featured all original compositions with a full band. Prior to the recording of Be Kind, we were starting to adapt some of our repertoire from our first album for the duo and loved the musical challenge that came along with re-envisioning our music in this more intimate instrument setting. There was also the factor of timing. Without giving too much credit to the pandemic, we found ourselves like so many other musicians, looking for innovative ways to stay connected musically and the duo project allowed us to continue to be creative. Thus, in the early stage, it was kind of an experiment, but as we continued to compose, rehearse, and work to put our unique spin on our repertoire, the duo album is more of an extension of our work and a natural step in our journey as musical collaborators. 
How do you feel now that the album is about to be released?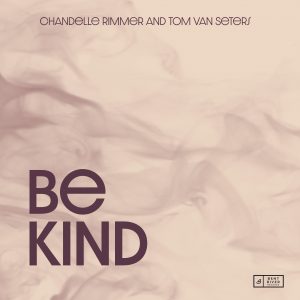 We are excited to share our music, as there is so much time and effort that goes into preparing an album. As with any recording or performance, you always look back and wish you could do some things differently, but we also learned a lot. These experiences shape you as a musician and help you to move forward, as individuals and collaborators.
Are there any aspects of the album you are particularly proud of?
We're just very grateful for the opportunity to document an important part of our musical journey together.