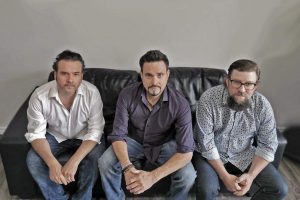 The classic piano trio in jazz defines genres. With their inaugural full-length release, the Up and Over Trio pays tribute to the legacy of the trios that have come before it, yet they try to find a unique space in this musical biome. The trio explores the gamut of sounds available to the modern jazz piano trio through original compositions. Taking influence from the classic trios of the past, the trio cultivates a new sound for themselves, which is intriguing and inviting.
As individuals, the trio's members have cultivated considerable careers as side persons. As a rhythm section, the trio has accompanied various renowned artists. Now for the first time, the trio allows itself to step out and be a singular voice that combines their influences and experiences. The trio pushes forward into interesting sonic landscapes yet remains rooted in the jazz tradition.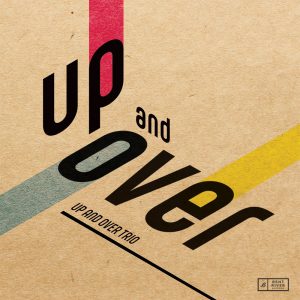 Up and Over Trio on their upcoming album:
"We feel a great sense of accomplishment being able to get this release completed and out to the public. There were a lot of challenges due to COVID restrictions trying to write, rehearse, and record the material from the album. Often these challenges made it difficult to keep momentum going but luckily we didn't give up and were able to get to this point. We are proud of the fact that the album really does represent us as a collective. We were able to effectively collaborate and work together to create music that is fresh and a true representation of our collective voices."
Join us at our Artist Spotlight on November 24, 7pm at the Yardbird Suite to see Up and Over Trio debut their first album, Up and Over, live!