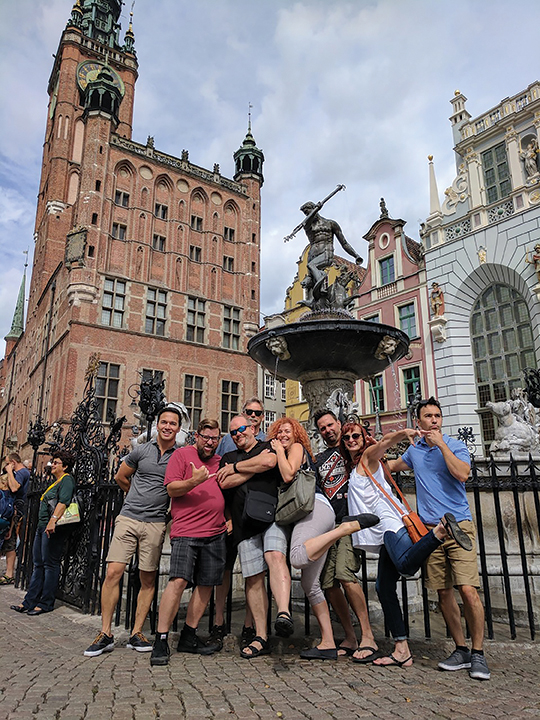 Bent River Records is amping up for our 2019 Artist Spotlight, Monday, April 8th, where we will be celebrating all our amazing artist and releases! This year we have three of our artist showcasing selections from their latest projects! Last week we caught up with Kevin Dean and this week we managed to catch up Kent Sangster from the Obsessions Octet!

The Obsessions Octet, led by Juno Nominated saxophonist and composer Kent Sangster, has travelled throughout the world performing their blend of classical, tango, and jazz repertoire. The group's first album, Obsession, won the WCMA for Best Jazz Recording of the Year and received a Juno nomination. Most notably, they have performed in New York City at Carnegie Hall in 2012 (which was recognized with a City of Edmonton Salute to Excellence Performance Award) and went on their first European Tour in 2014, which resulted in many outstanding reviews. With a solid reputation in the music community and a devoted fan-base, the Obsessions Octet is now one of the most popular musical ensembles in Edmonton.

1. Are you excited for the Spotlight, and what are you looking forward too most?

Performing live with the Obsessions Octet, every performance is a blessing to be able to share original music in front of an appreciative audience.

2. What is your favorite track of your 4th album, "Reverence"?

"Walking By Flashlight"

3. What is your process as a band when writing and/or performing your music?

Composing for this group only happens when I have a deadline for a recording or live performance opportunity that I want to make the most out of.

4. Is there any artist or album that you drew inspiration from while working on your new album?

Not really, I am somewhat reluctant to listen to other music so I am not steered musically in a specific direction based on the influence of another artist.

5. What is your favorite moment together as a band?

On tour with the band on the Island of Syros Greece performing at the Apollo Theatre, close second was performing at Carnegie Hall is New York City.