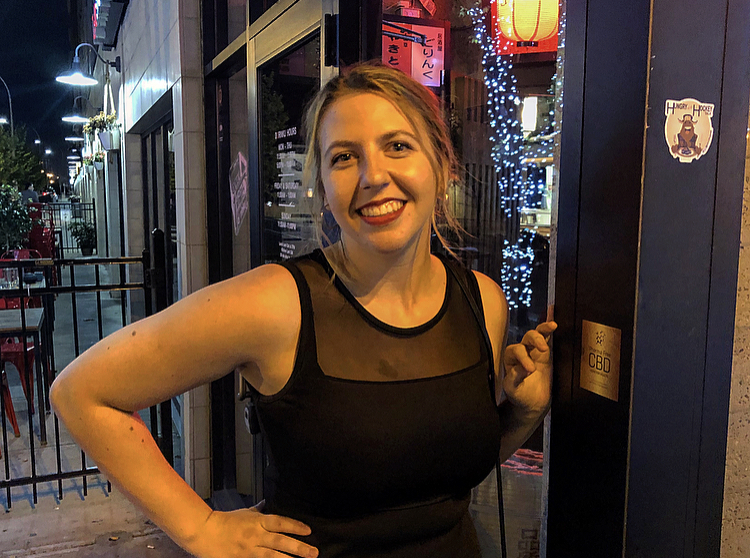 Shantel Heit will be one of our student interns for the fall term. She will be in charge of running all of our social media platforms and ensuring that all of you know all of the exciting things going on here at Bent River Records.
"I can't wait to be working alongside and learning from the wonderful team here at Bent River for the fall term. This experience will give me the chance to see how a record label is run and give me the first-hand knowledge that I will need to understand the ins and outs of the music industry."
—Shantel Heit
Shantel is just beginning her third year into her Bachelor of Music degree. She plans to finish with a General major with a Business of Music minor. She has moved all the way from Warman, Saskatchewan to be a vocalist in the music program at Macewan.
Nathalie Parent is our other new practicum student on the Bent River Records team, taking on responsibilities within the realm of digital distribution and recording work.
As a fourth year recording and production major at MacEwan, Nathalie is eager to learn the ins and outs of working for Bent River, furthering her knowledge of the recording arts.

"Running a studio session and running a record label are two very different things, but they go hand in hand. I can't wait to be a part of the team and support Bent River's musicians in their exciting projects, while also learning how to be a professional in a part of the music industry that's new to me."
—Nathalie Parent

Nathalie has been working as a freelance producer and engineer for the past year and is a 2019 MusiCounts scholarship recipient in the recording stream. She is also the lead singer of her Edmonton-based band, National Hotel, which can be found on all streaming platforms.