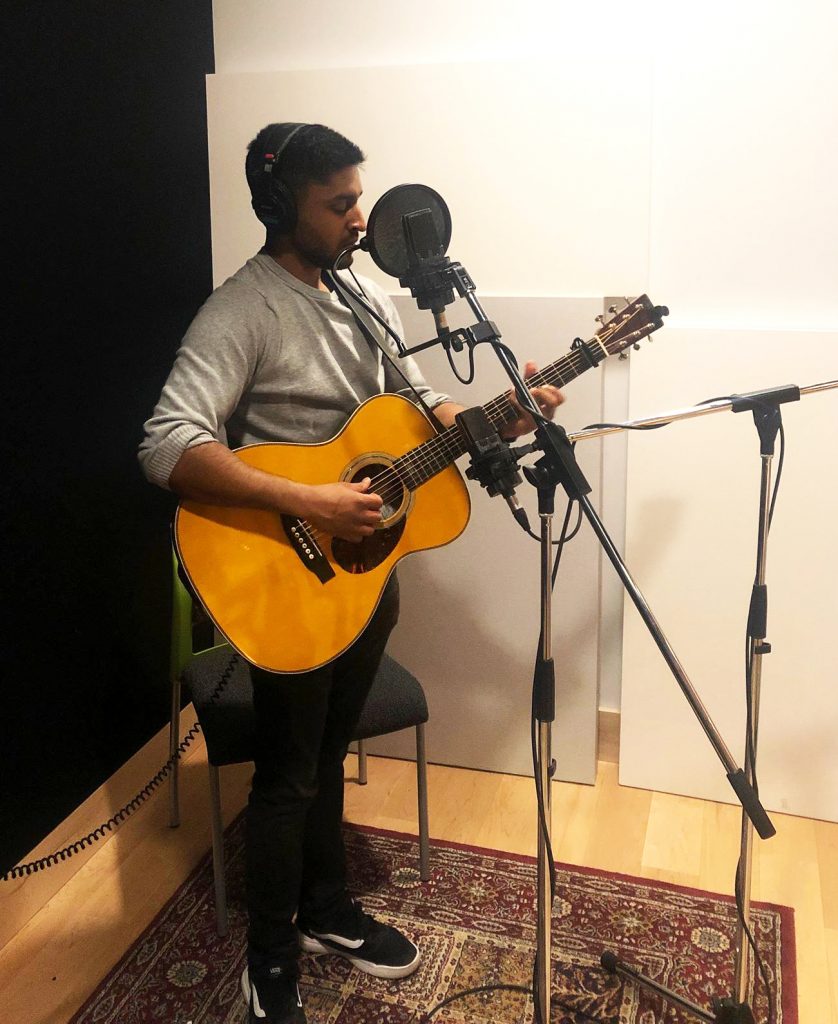 Last Thursday, we had a recording session in the studio with Josh Sahunta, Canadian songwriter based here in Edmonton, AB. The song that was recorded is called "Be Alone" (Live Version). Josh describes his music as R&B/Pop: "kind of like if Ed Sheeran was in a band with Justin Timberlake and the Tennessee Kids." His Influences are John Mayer, Ed Sheeran, Drake, Daniel Caesar and Anderson Paak.
Josh answered some questions for us:
What is your musical background and how long you have been playing music for?
I've been into music since I was very young and always had a natural aptitude for it. I played drums and piano growing up but didn't really start taking it seriously until later in my life. I picked up the guitar to impress a girl in high school, and that became my main instrument from that point on. While I was studying psychology in University, I was practicing and playing some small gigs here and there, but it wasn't until I graduated in 2017 that I really started putting my all into it.
Can you tell us more about the song you recorded?
It is a live version of a previously released single. "Be Alone" is a song I wrote as I reflected on being away from home a lot last year because of touring. It's a song about trying to hold a relationship together while you're on the other side of the world and kind of just the realities I faced last year of being absent from so many of my loved ones lives for such a long period of time.
I wanted to record a live version because the song has done so well on Spotify and has gotten over 100,000 streams, so I wanted to give my listeners a little treat as a thank you for their support on the song.
Could you tell us about your experience in the recording studio during the session?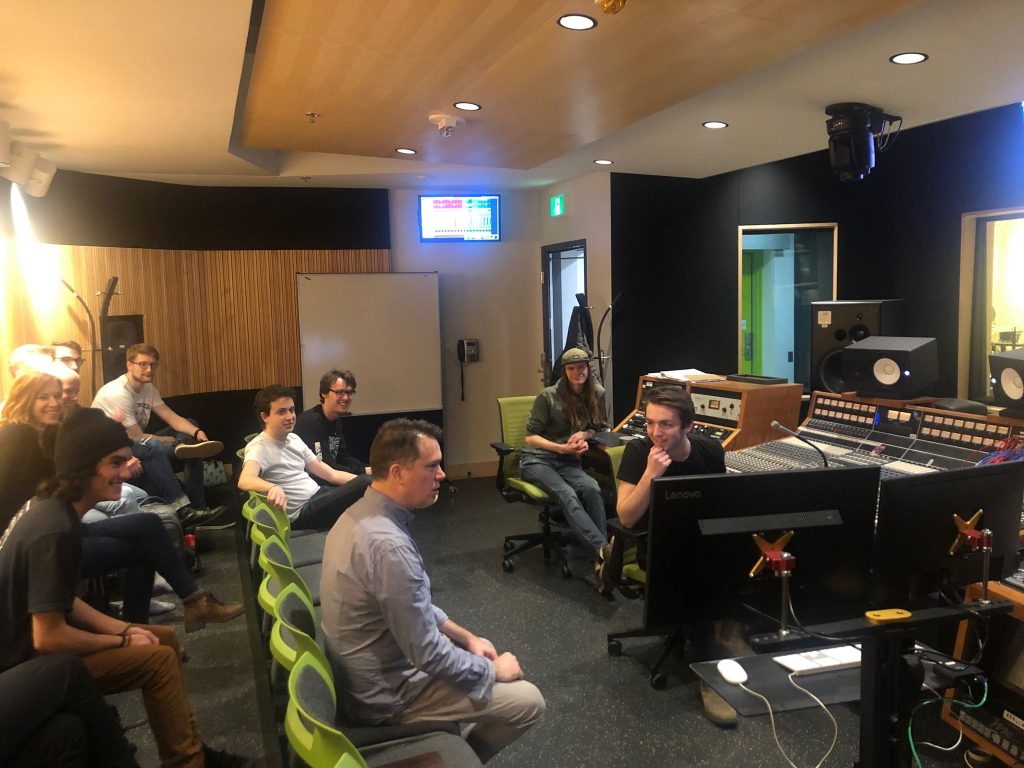 I've worked in this studio before and it was great as always. It's truly something to be able to work in a room that has the equipment that the MacEwan studio has. It's a gear nerd's dream. I've only ever used software versions of all the equipment MacEwan has and so seeing and using the real deal was special. I've always had a great time working with Paul Johnston and he's always been so supportive and accommodating to my goals and vision. I'm very appreciative of him and I look forward to working with him more in the future.
———
The recording session took place in MacEwan University Recording Studio A. The instrumentation is composed by vocals, electric guitar, acoustic guitar, electric bass, and drums. The tracking in Studio A was all done through the studio on-board hardware, taking the signal through the pre-amps and equalizers built in the console and taking them out from a direct output into the software. Students from MUSC 467 in the Music Department assisted with the session as a way to learn more about the recording process.