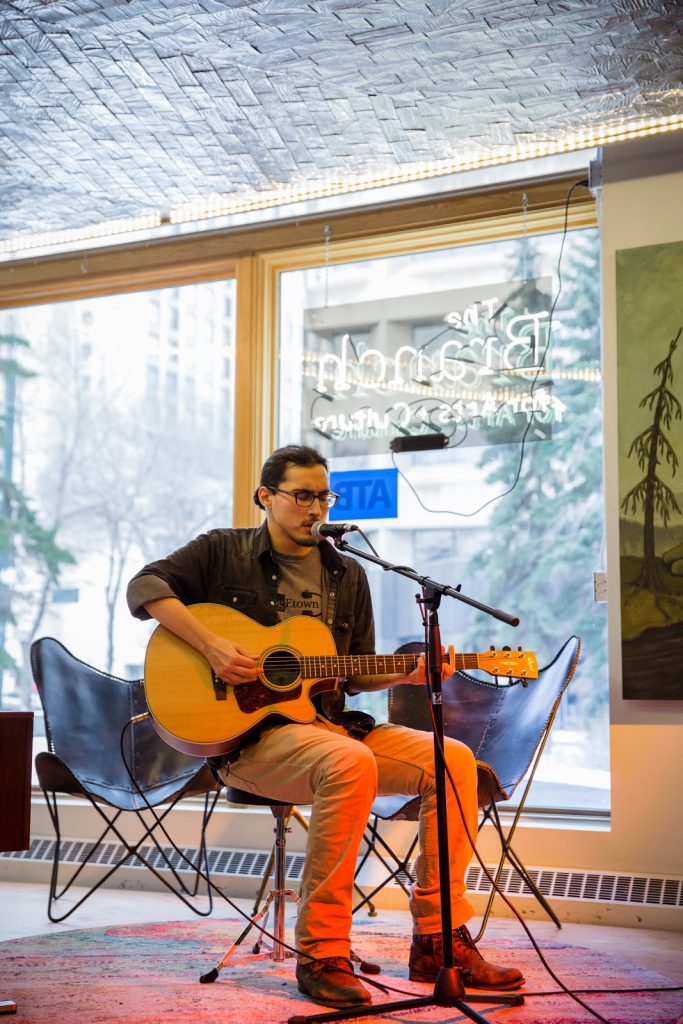 After the cancellation of the 2020 Artist Spotlight, we reached out to Nisto to hear how he is faring during these uncertain times. We also asked about his experience recording with Russell Broom, how he writes his music, and where he wants to take his project in the future:
How has COVID-19 affected you personally?
I try not think about it. I'm fortunate enough to already come from an isolated life, so I'm used to it. Any plans to perform, working has had to be put on hold. I have family members with immune deficiencies and that scares me more than anything else. That being said I think it's important that we do what we can to just relax—stay put—and be safe, until this blows over. I've been using the time to be with my family, dogs, enjoy music, laugh a lot, and reconnect with my roots a bit.
What music have you been listening to during this time?
Lightnin' Hopkins, Stax Records stuff, John Prine, Guy Clark, The Strokes' new album The New Abnormal and Dan Auerbach's Waiting On A Song.
What was you favourite part of the recording process with Russell Broom?
My favourite part was performing the songs live in the studio with Russell and Dan Stadnicki, who each brought their own distinct sound to the songs. We kept it in the moment. That to me, is where most of the fun and magic happens. I'm not very calculated in the way I do things. I just hang on and let 'er buck.
Which song were you most excited to play at the Spotlight? Why?
"Folk Song" The way you hear it on the EP is the first time I've played it like that. We sort of blended these different versions I've had into one, and then I got to crank my amp at the end, which is something I find my self wanting to do more often these days. I like noise.
What do you find yourself writing about in your songs?
In the past more so, it was living in a remote area, hopelessness, paranoia, and substance abuse. The songs were all written when I was younger and in a much darker place in my life, but they also lead me out of that lifestyle, so Little People is in some ways an execution of those thought patterns for me. These days I write more about the things I see around me,
rather than woe is me's.
Is there a particular artist that you would want to work with? Why?
More than anything I like to rock, play blues and trip people out, so someone like Sturgill Simpson or Dan Auerbach, but that's out of the ball park probably.
What do you want to do in music going forward?
Nisto was set out to be a rock band when I released my first single "Los Sin Dios", but it never ended up happening, because I'm a recluse. I still want to tinker with that idea, create more rude, greasy, heavy sounds circulating around junkyard, backwoods blues, and Black Sabbath. Ultimately recording that band and playing some shows around the country would be a dream come true… I've still never left the province of Alberta.
Have you been working on music or composing during this time? In what way?
Yeah. Writing a lot of more than I've been able to in a long time. Just me, my guitar, my notebook, and the sound recorder on my phone, after everyone is sleeping. I enjoy the peace and quiet.
Tune in to our Bent River Records Artist Feature this Tuesday, April 21 @ 7pm on Instagram Live as we check in with Nisto and other artists from the label!