Due to our current (Covid) situation, the vast majority of us here at Bent River, and more broadly throughout the University and beyond, have been working remotely since last March. Judging by the recent jump in Alberta cases, it is unlikely this will change any time soon. When one adds to this the impending darkness and isolation of an Edmonton winter, times ahead can seem a bit less than bright. Given these challenges, it is becoming increasingly important to seek out different kinds of connections and kinship networks that can help sustain us through these unprecedented times.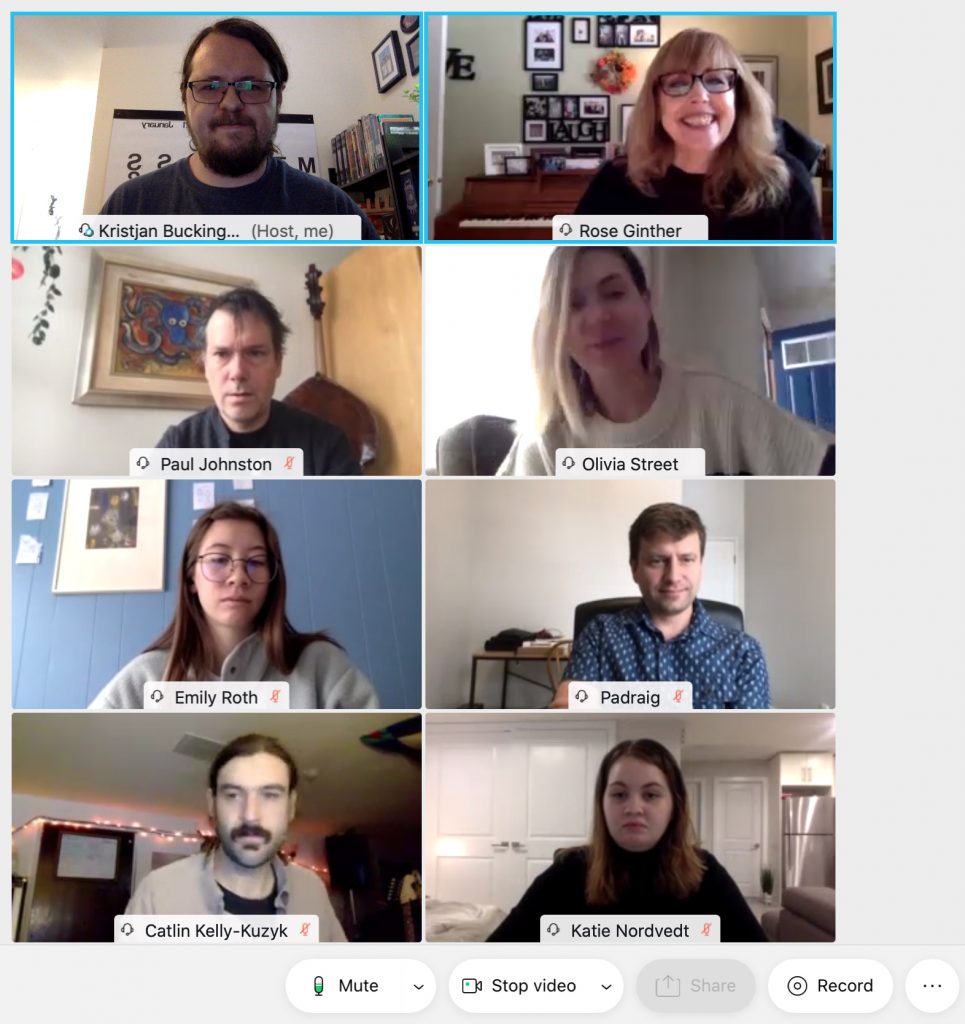 One such network for me (Catlin), has been the Bent River team! Through our weekly meetings with faculty, label associates, and interns I've had the opportunity to put my energies towards something truly rewarding: helping raise the voices of other Artists while learning the ins-and-outs of the recording industry. Though there have been limitations on our activities this year, the team has been keeping very busy working on post-production for a number of albums, collaborating with the Design department for an album cover competition and revamping for our website, as well as submitting Juno nominations for a number of our amazingly talented Artists.
We certainly miss having the chance to hold live concerts, (or even our weekly meetings in person for that matter) but we are currently researching and planning for upcoming online events. Though we may not get to shake hands this year, knowing that we're all still working towards bringing good music to the world does offer this intern some solace.