The three sections of Constanza Pacher's Typography II classes were split into two groups to create concepts for the cover and album packaging design for upcoming Bent River Records releases: Breath and Being by ROYA, and Going Down Slow by Kevin Dean. Each artist then made the difficult decision of picking a winner to receive an honorarium and work with Bent River to have their designs sent to press.
This is always an exciting collaboration with very impressive work from the second-year Design students, made possible by the generous support of our Provost, Dr. Craig Monk.
We are very pleased to announce the second of this year's two winners: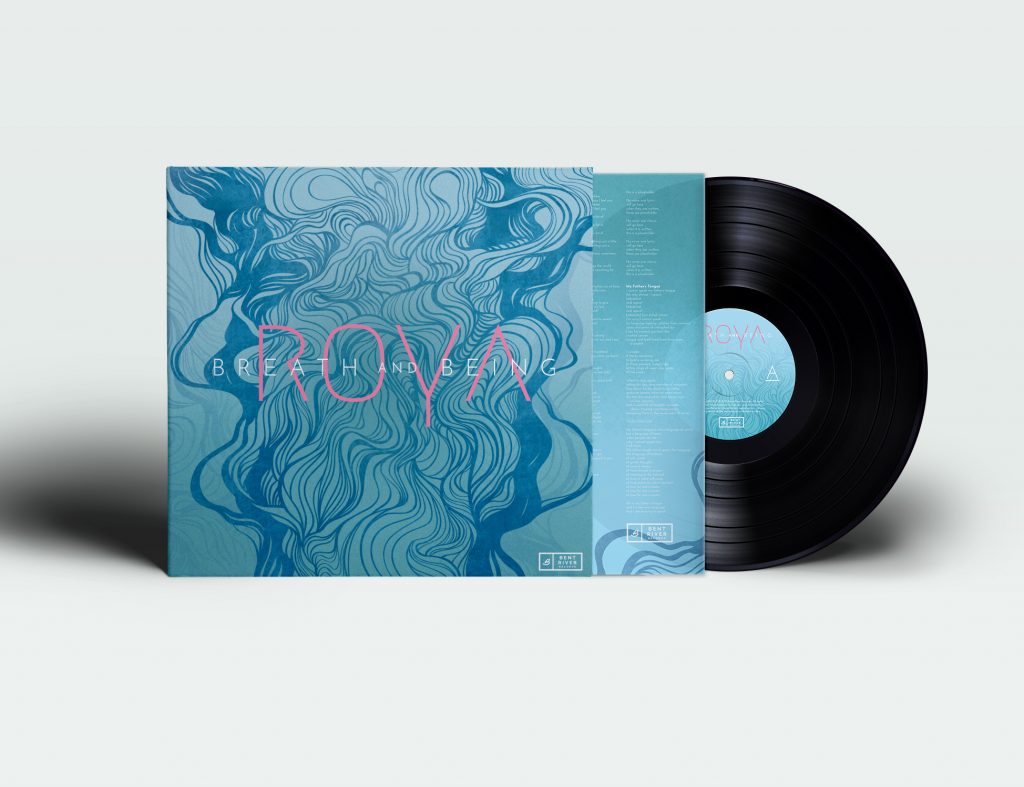 ROYA – Breath and Being
Winner: Jay Berg
Runner-Up: Alejandra Hernandez
Third Place: August Schaffler
Honourable Mentions (in order)
Dana Kozak
Cézanne Trodden
Grace Zimmel
Rochelle Kriewaldt
Sachin Aheer
Ashley Le
Carolina Odashima
Congratulations to Jay, and to all the students who participated in this year's album design competition!