Kate Blechinger is a talented, award-winning Edmonton based vocalist, arranger and composer. Blechinger released her debut album, Under a Dancing Sky, on Bent River Records In November 2018. Since then, she has been finding a unique place in Western Canada's music scene with her innovative fusion of Jazz and folk and commandingly smooth vocal deliveries. Today we reached out to Kate for an update and had insightful conversations about her musical background, inspirations and living life as an artist during Covid-19.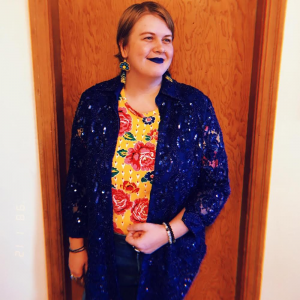 Nowadays, between her job teaching music to toddlers and babies, Kate finds herself back in the learning environment herself studying developmental psychology through online courses. She says, "It's really fascinating actually, and It's been in the back of my mind for a while now." As she adapts to the difficulties of teaching young children online, she imagines a surplus of psychological research to come out of these times.
Although Kate is best known as a vocal performer, she is also familiar with many instruments. Her early childhood experiences with classical piano became one of her biggest strengths as an artist today. She is more often than not conceptualizing her detailed musical compositions on the piano stool. She finds inspiration in acts such as Esperanza Spalding and Kristin Korb's to continue her passion for the upright bass to this day after taking lessons at 13 to join a community Big Band. She speaks on some of the unique advantages and insights of multi-instrumentalism: "Even if I tend to write a little beyond my ability, familiarity with instruments does help with arranging and conceptualizing different ideas." Nowadays, Kate finds herself to be a musical chameleon playing a range of different styles.
Kate has a very personal style of writing reminiscent of the confessional styles of folk music. Talking about her music brought back some of her early influences and opinions on Canada and Edmonton's musical identity. Earlier in life, she felt empowered by Canadian acts such as Broken Social Scene, Feist and Metric. "The collaborative nature of the early 2000 era Canadian indie acts started to really make me want to be a musician". These early influences moved her to get involved in folk festivals and more local concerts, which only fueled her fascination and love for all music and opened her eyes to what's possible in life.
"I've always been drawn, no matter the genre, to the music that moves me, sometimes regardless of technicality."