The Bent River Records Songwriting Competition has come to a close and the winner has been selected!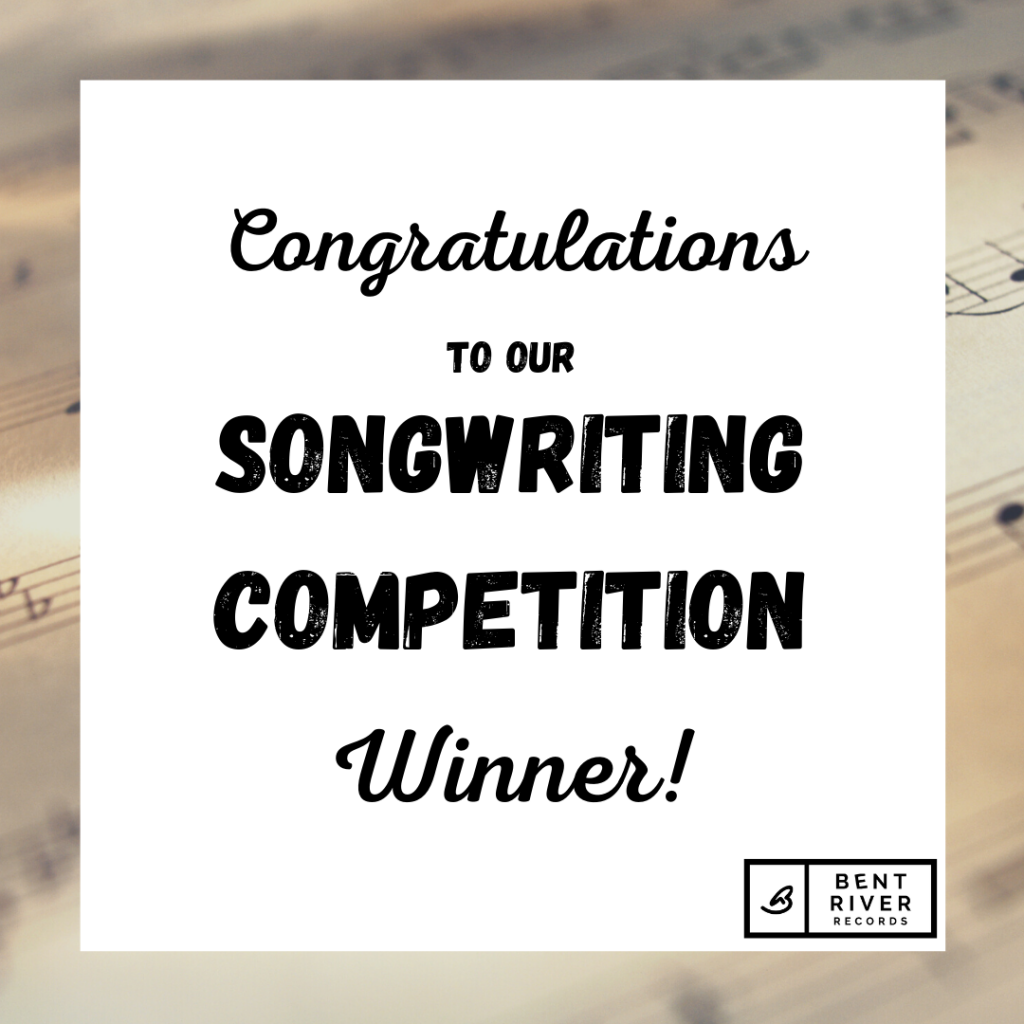 Congratulations to the winner Cynthia Hamar, who won first place with their song, "Where Your Love Lives"
2nd place to Kael Sauerborn for "Whatever Comes"
Honourable Mention to Mari Alice Conrad for "Coyotes"
Thank you to everyone who submitted their original music! There were such high-quality submissions that were a pleasure to listen to!
Also, a thank you to our jurors, Emilie LeBel, Jacob Toop, Kent Sangster, Jaycee Meneen, and Olivia Street for dedicating their time to decide upon a winner!
Note: The adjudication process was done anonymously; judges were not made aware of the identity of the composers they were evaluating.