Jim Head is the first artist to participate in this fun interview where artists on the BRR label cross-promote each other's projects by analyzing an album from another artist(s) of their choice while providing insight into what it is like working with Bent River Records!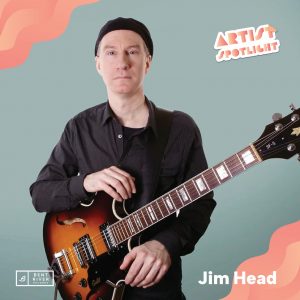 Could you tell us about the Bent River Records album you chose? What stood out, or what did you like about the album?
The record I chose was Mosàfer by Farhad Khosravi. The rich texture and rhythmic energy of the album stood out for me.
How do your musical influences affect the way you appreciate this album?
I'm interested in rhythm, I've listened to a lot of music that incorporates odd or mixed meters, so that is something I find interesting in the music on this album. I've also been interested in music that draws inspiration from folk traditions.
What is your favourite song on the album, and why?
"Day of Creation" is a track that stands out for me. A rich composition that unfolds beautifully. I love the interplay between the melody and the counter melody, the vibrant rhythmic atmosphere. 
How would you describe your musical taste?
I guess I would describe my musical tastes as very eclectic. I listen to a very wide range of music.
Can you share your thoughts on what it's been like working with Bent River Records?
The Bent River team has been wonderful to work with. They always put artists needs and concerns first.