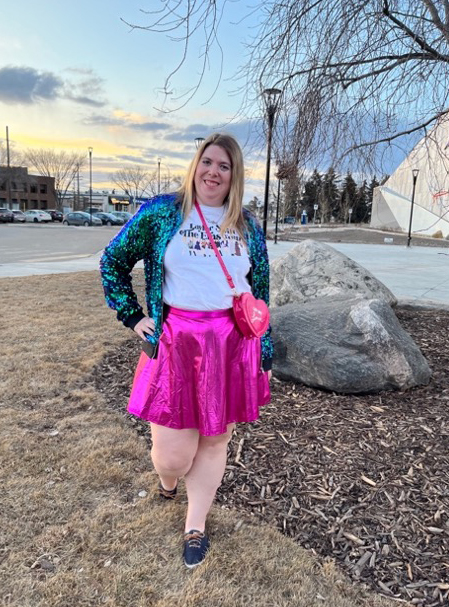 It's Me, Hi — Megan Sell is a second year Arts and Culture Management student with a passion for the music industry and artist management. Growing up she always loved music. In her younger years, she studied piano and was in choir in high school. She practices self-taught guitar, ukulele, and Songwriting in her spare time.
Megan's first concert experience wasn't till she was almost 19 and since then she has been to 52 concerts, with more planned, and met 23 artists. She believes when you connect to music and experience it there is a feeling of joy that allows you to enjoy yourself while being surrounded by a community of people.
She plans on using her past education in marketing and graphic communications to help her learning and growth in Artist Management through content creation, postering, event planning like the artist spotlight, and other projects this term. Megan is looking forward to working with Bent River Records this term and growing her knowledge of the music industry.
Megan is a Swiftie, and she leaves you with one of her favorite Taylor Swift quotes: "Never believe anyone who tells you that you don't deserve what you want" —Taylor Swift.