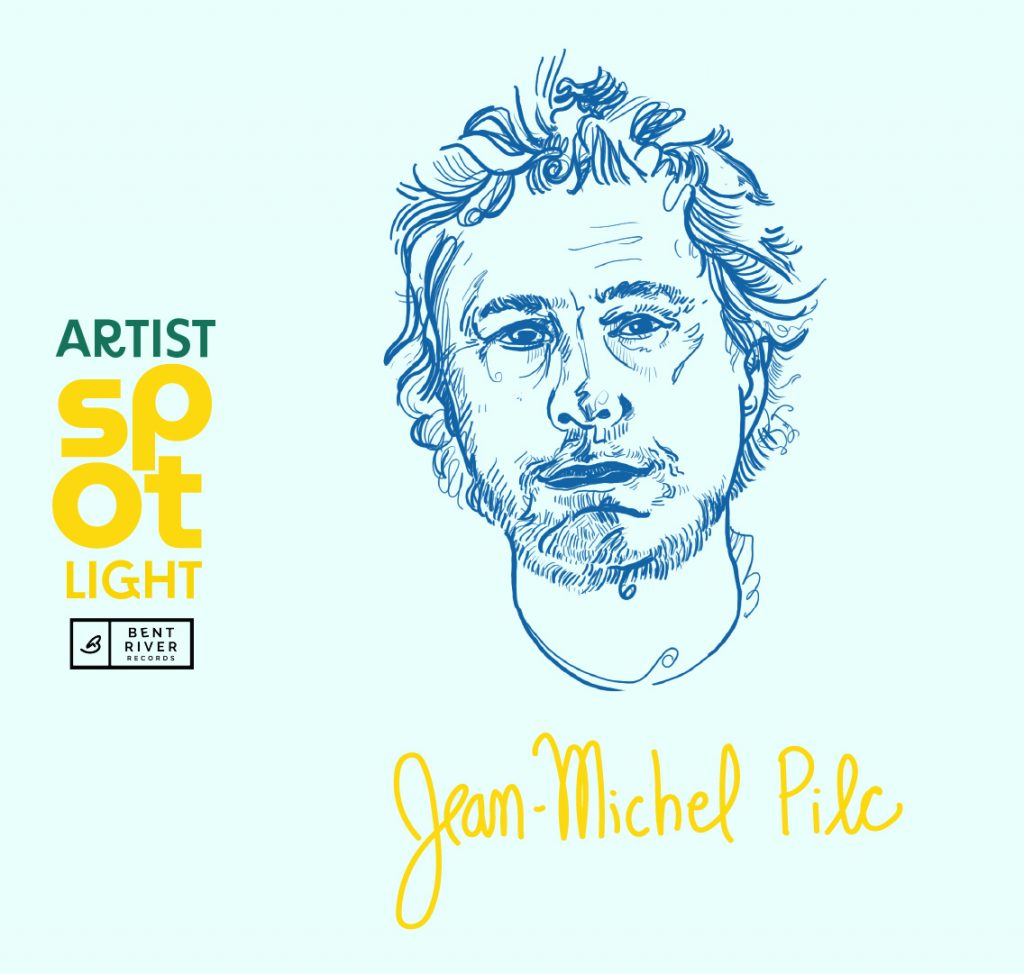 Born in 1960 in Paris, France, now also an American and Canadian citizen, self-taught pianist and composer Jean-Michel Pilc has performed with numerous jazz giants: Roy Haynes, Michael Brecker, Dave Liebman, Jean Toussaint, Rick Margitza, Michel Portal, Daniel Humair, Marcus Miller, Kenny Garrett, Lenny White, Chris Potter, John Abercrombie, Mingus Dynasty & Big Band, Lew Soloff, Richard Bona etc. He has also worked with Harry Belafonte, as his musical director and pianist, and has performed a duet with the legendary opera singer Jessye Norman.
Since he became a professional musician in the late 80's, Jean-Michel has constantly been very active internationally, touring over 60 countries including all of Europe as well as Japan, Hong Kong, Taiwan, Abu Dhabi, South America, Mexico, USA and Canada. In addition to his own projects, he has been in high demand as a co-leader and sideman, participating in numerous projects over the world and recording a lot of albums. Among these projects and recordings: duos with Kenny Werner, Sam Newsome, Sylvain Luc and the legendary Martial Solal, trio with Thomas Bramerie & André Ceccarelli, Twenty, guitarist Teriver Cheung, Hong Kong Episodes, Greek bass player Petros Klampanis, Contextual, NYC drummer Tony Moreno Short Stories, Moutin Reunion Quintet Deep, Brazilian guitarist Fabio Gouvea, Dutch bassist Jasper Somsen A New Episode In Life, Danish bassist Mads Vinding Open Minds, and many others.
Jean-Michel moved to New York City in 1995 and formed a new trio with François Moutin (bass) and Ari Hoenig (drums). They recorded a one-week engagement at the legendary jazz club Sweet Basil and, in 2000, released two CDs: Together – Live at Sweet Basil, NYC – Vol. 1 & 2 (A-Records). Pilc then signed a record deal with Dreyfus Jazz. His first album for Dreyfus, Welcome Home (featuring the same trio), was released in 2002. Jean-Michel's next recording, Cardinal Points, was released the following year. It featured his extended work Trio Sonata, created with generous support from Chamber Music America New Works: Creation and Presentation Program, funded by the Doris Duke Charitable Foundation.
In 2004, Jean-Michel released his first solo album, Follow Me (Dreyfus). Then he returned to trio format to record Live at Iridium, NYC, in 2004, New Dreams in 2006, and True Story in 2009 (featuring Billy Hart). He also received his second New Works Grant from Chamber Music America for the writing and performance of Modern Lights, a composition reflecting Charlie Chaplin's work. The project was premiered at the Caramoor Jazz Festival in August 2009.
Jean-Michel's next two albums were both released in 2011 on the Motema label to critical acclaim : Essential, a live solo piano recording, and Threedom, featuring his legendary trio with François Moutin & Ari Hoenig, which had re-formed in 2010 under the collective name Pilc Moutin Hoenig. A documentary by John McCormick titled Jean-Michel Pilc – A Portrait (Living Jazz Archive) is released on the same year.
In 2013, Jean-Michel was granted the prestigious Fellowship from the John Simon Guggenheim Memorial Foundation, in the Music Composition category. The project was an octet, Big One, featuring all new original music.
In 2015, Jean-Michel released his third solo album, What Is This Thing Called?  (Sunnyside), followed, in 2018, by his fourth, Parallel (Challenge Records).
Jean-Michel has built a strong international reputation as a unique educator. Between 2006 and 2015, he was a NYU Steinhardt faculty member, giving private lessons (all instruments), ensemble classes and improvisation workshops. He was Co-Director of NYU Summer Jazz Improv Workshop in 2010. Jean-Michel also taught for the New School in NYC, as well as privately. At the same time, he released a book, It's About Music – The Art and Heart of Improvisation (Carl Fischer) and an educational video for all instruments, True Jazz Improvisation (JazzHeaven), followed by another video for JazzHeaven, Transcending the Instrument, about piano playing and practicing. All have been praised by his colleagues, and highly influential in the field of jazz education. Jean-Michel keeps releasing pedagogical material on a regular basis, including 2 video masterclasses on Improvisational Fluency (MyMusicMasterclass), 2 online lessons in French and English, Anatomy of a Standard and The Art of Ballad (iMusic School), a series of improvisation tutorials on Patreon, the online lesson Total Improvisational Control (The Crescent), among others.
In September 2015, Jean-Michel joined the Jazz Faculty at The Schulich School of Music of McGill University in Montreal. Now a tenured Full Professor, he teaches jazz, piano, and improvisation (all instruments), as well as a Seminar on improvisation in all styles to a large group of McGill jazz and classical students. He has acted as Jazz Area Chair between 2016 and 2018.
Living in Montreal, Jean-Michel has become a very active constituent of the local jazz scene, participating in many Montreal-based projects as a leader, co-leader and sideman. In 2016, he created the Improvisation Workshop Project, funded by the Fonds de Recherche du Québec -Société et Culture (FRQSC). He has also been a special guest of the Montreal-based Orchestre National de Jazz and a sideman of many Montreal musicians, as illustrated by his recent discography and concert schedule. He is also present on the Toronto and Ottawa jazz scene, playing with Kirk MacDonald and Roddy Ellias, and continues to perform with NYC-based groups such as Pilc-Moutin-Hoenig and his US Trio with Sam Minaie and Jerad Lippi.
Jean-Michel is now a Justin Time Recording Artist. He has released three albums on the label: Alive – Live at Dièse Onze, Montréal with Rémi-Jean-Leblanc & Jim Doxas, the solo CD Symphony, and the Pilc Moutin Hoenig album You Are the Song. A number of solo singles and EPs have also been released on the same label.Jean-Michel is also a virtuoso whistler, as documented on several recordings including a solo piano & whistle track in the CD Christmas from the Blue Note (2010, Half Note).
Duets by Kevin Dean with Jean-Michel Pilc is his first album with Bent River Records.