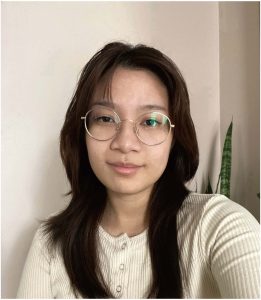 Hello! My name is Barbie Cayanan, Bent River Record's Design intern this winter semester! I am in my third year of the Bachelor of Design program, focusing on illustration, advertising, and branding design. While I have no background or experience in music, art is in my blood. I grew up in a family of creatives with my pastry chef mother, aspiring writer younger sister, and architect older sister and brother. I am passionate about bringing ideas, emotions, and messages to life, and I have expressed that passion through my art and illustrations. Being a newcomer to Canada, I did not know where my talent and passion fit into the academic world until my high school art teacher introduced me to MacEwan and their design program. I am beyond excited to work with other creatives and artists outside of my home and grow further as a designer in a professional environment.
---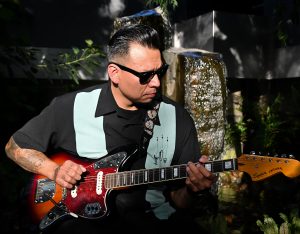 Hi there! My name is Gladwyn Badger, I am an Associate with Bent River Records. I started working with the label as an intern in 2021, and I've been fortunate enough to continue working with such an incredible team of hardworking, dedicated people since!
I am in my final semester, studying in the department of Music here at MacEwan University, with a General Major and a Minor in Music Career Management. My goals are to continue to expand my professional network and build meaningful relationships within the local music community, as well as amplifying indigenous musicians' voices and artists alike. Working at Bent River has given me the experience I was looking for when I first started out as an intern, and because of the amazing opportunities while working here, I feel so much more prepared to succeed after I leave university.
Fun fact: I am a very proud Nehiyawak originally from the Treaty 8 territory. During the summer you can usually see me cruising around the city on my Indian Motorcycle, taking a jog in the beautiful River Valley, or enjoying an espresso at one of the many cafés the city has to offer.