Each year, Design students from Constanza Pacher's Typography II classes pitch their concepts for the cover and album packaging design for upcoming Bent River Records releases. This year's projects were Breath & Being by ROYA, and Going Down Slow by Kevin Dean.
It is always amazing to see the variety and originality of concepts that the students come up with, and it is no easy task for the artists to choose the respective winners who will each receive an honorarium and work with Bent River to have their designs sent to press. We are very pleased to announce the first of this year's two winners: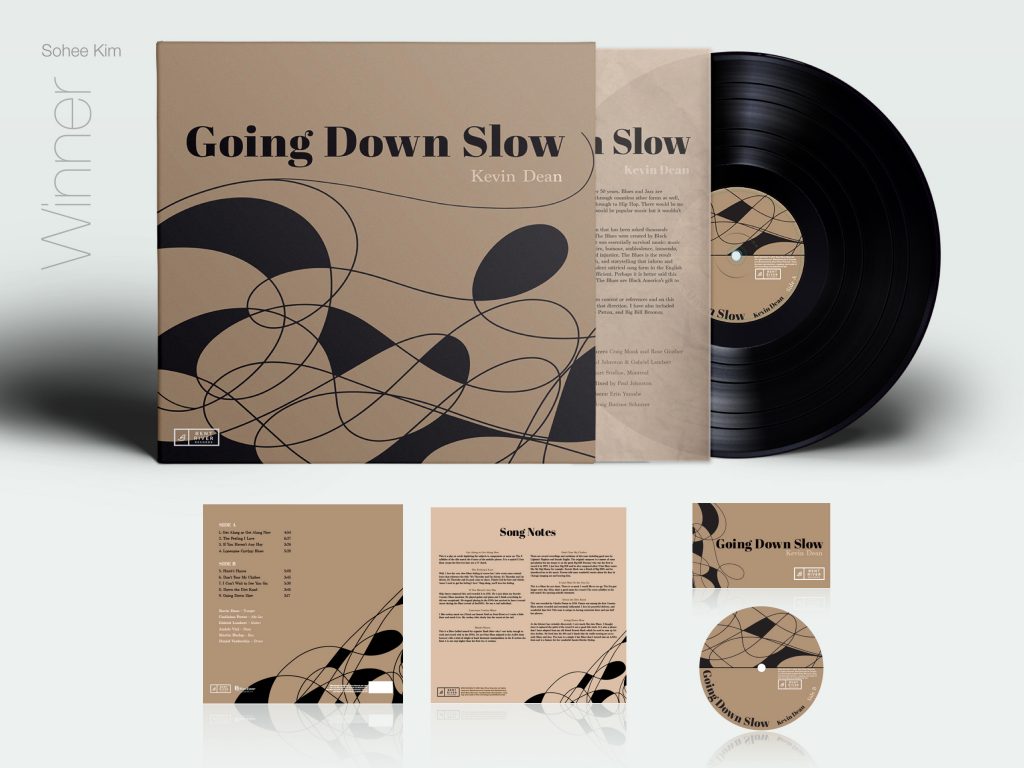 Kevin Dean – Going Down Slow
Winner: Sohee Kim
Runner-Up: Kiera Elkins
Third Place: Vik Chu
Honourable Mentions
Anthea Pou
Xenab Azam
Congratulations to Sohee, and to all the students who participated in this year's album design competition! Thank you also to our Provost, Dr. Craig Monk, whose generosity and support makes it possible for this project to continue!
We'll be announcing the winning design for ROYA's album very soon!