We've been busy here at Bent River Records, and are once again stoked to announce that we want to hear your original music! And not only that, we want to help you release an EP produced by renowned producer, Russell Broom, who has worked with Jan Arden and SheDaisy, among many, MANY others! That's right, ATB Financial presents the Bent River Records 2019 Recording Competition.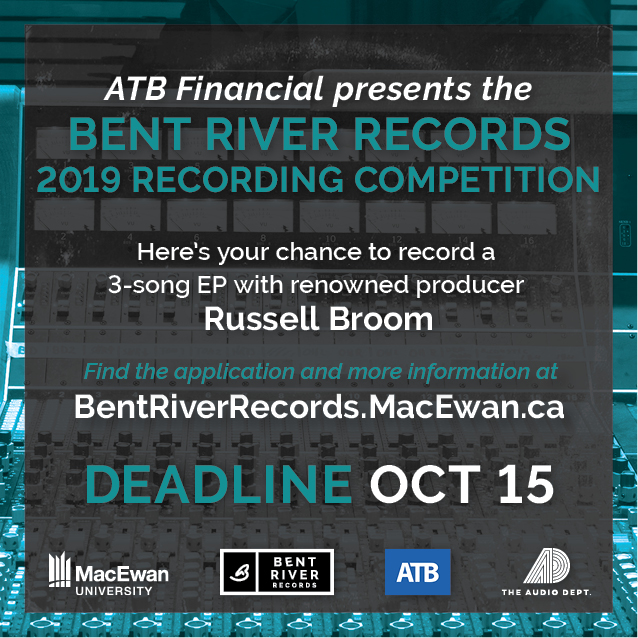 So how does this work? Between September 12th, and October 15th, simply submit your, or your band's, biography, two recent recordings or demos, links to existing websites and social media, a CV or resume, and one hi-resolution photo. You'll need a Google account to upload your submissions (it's quick and free to sign up if you don't have one). If you have any questions about your submission, please contact BentRiverRecords@MacEwan.ca at least 24 hours before the deadline. Then, your job is done! We'll choose our winner, who will win the chance to record a three-song EP with Russell. That includes all mixing, mastering, other studio fees, album art, and the manufacture of 150 CD-Rs for your personal use. This one's on us!

To top it all off, our winner will also receive a time slot to perform at the 2020 Bent River Records Artist Spotlight on Wednesday, April 22, 2020. So what are you waiting for? Send your music our way; we can't wait to hear from you!
*THE COMPETITION IS NOW CLOSED*
Thank you to all of our wonderful applicants! Stay tuned for updates!