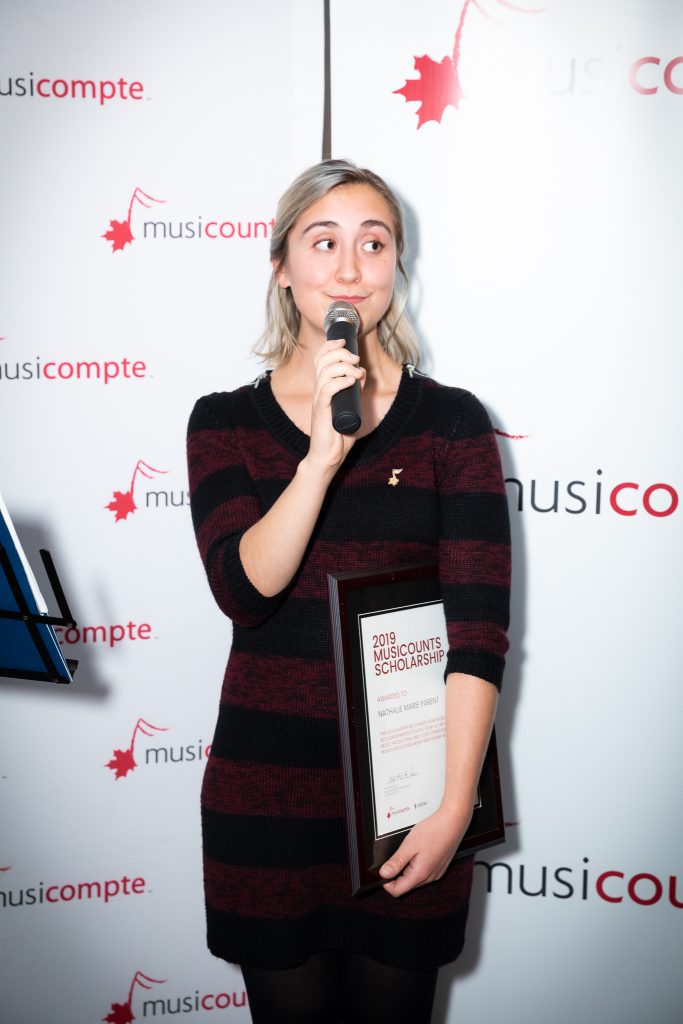 This past August, our intern Nathalie got some very exciting news… she'd won the 2019 MusiCounts scholarship for her work as a recording student! As their website says, "MusiCounts is Canada's music education charity and is affiliated with CARAS and the JUNO Awards," making the winning of such a scholarship quite the achievement! Nathalie and five other talented scholarship recipients from across Canada were invited to Toronto for an amazing week of mentorship and networking with industry professionals and their teams.
"While the monetary aspect of the scholarship is great, it was the mentorship week that made winning so amazing! I spent September 30th to October 4th in Toronto, meeting the most inspiring people and seeing important music locales. I was definitely awestruck when I first arrived at the MusiCounts headquarters, which happens to be the same office as the Juno Awards and CARAS! For those who are wondering, Juno trophies are pretty heavy! Yes, I got to hold one, and yes, it was awesome."
—Nathalie
Throughout the week, Nathalie and the other recipients met mentors from Rogers Radio, Anthem Entertainment, Entertainment One, The Feldman Agency, the Juno Awards, Revolution Recording, and Spotify Canada, among many others. They also had a video chat with pop duo Elijah Woods x Jamie Fine, and had a songwriting masterclass with Matt Webb, guitarist of Marianas Trench. Each day was packed with mentorship sessions from 9 am to 5pm, culminating in the awards presentation and industry mixer at Dine Alone Records.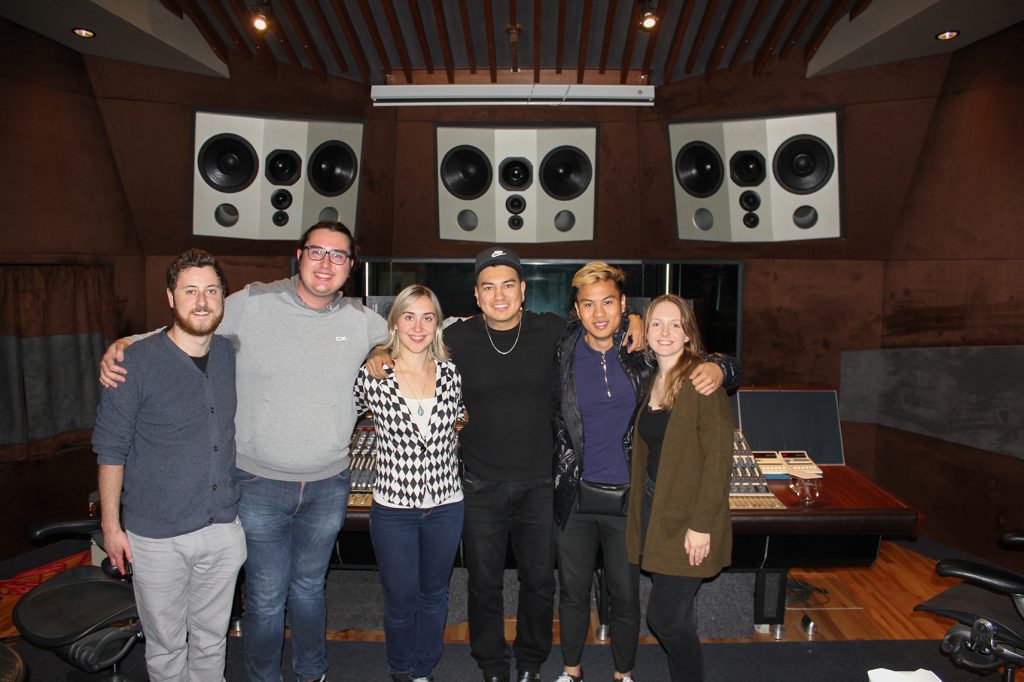 "We had a chance to speak at the presentation, which I was very happy about. It was a great opportunity to say thank you and let the mentors know how much their time spent with us meant to me. I learned so much, and have a notebook completely full of notes from each session. I'm still in regular contact with the other recipients too! If I had to sum up the most important things and put details aside, though, I'd say that in the music industry, you need passion, hard work, a willingness to reach out, and kindness. Your connections and reputation are so important, and I'm so grateful to MusiCounts for giving me the opportunity to start my career out with both in such a good place!"