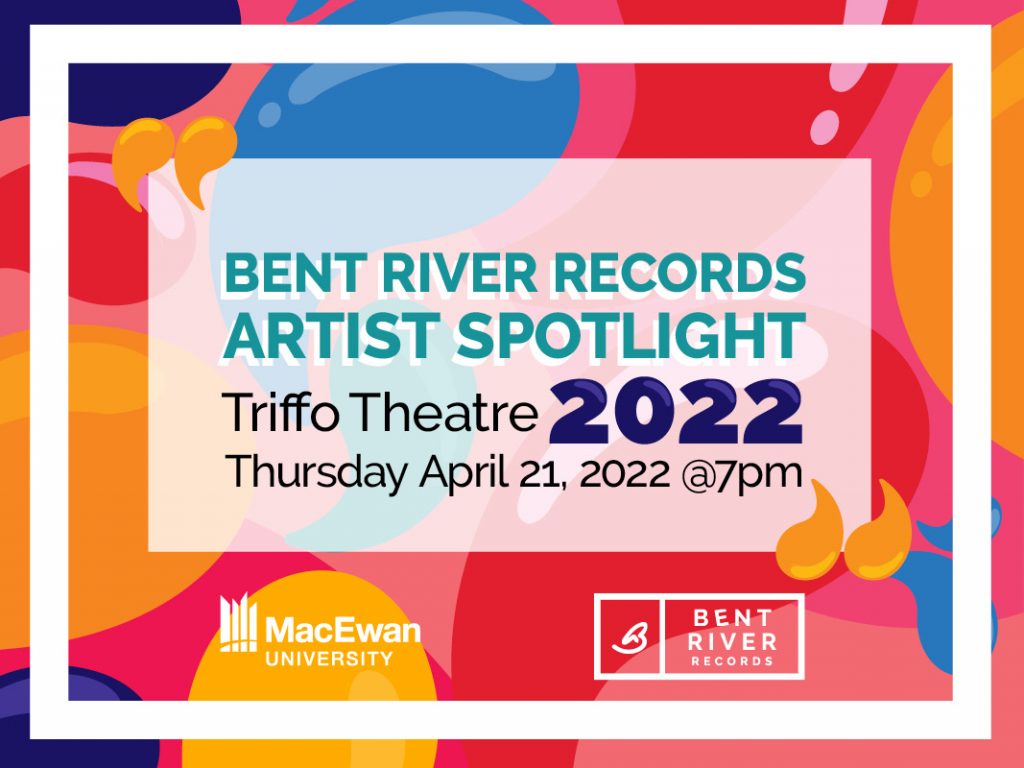 We are excited to announce that the 2022 Bent River Records Artist Spotlight event taking place live and in person! It will take place on the 21st of April, 2022 at MacEwan University in the Triffo Theatre. Doors open at 6:30 pm, and showtime is at 7:00 pm!
The evening includes performances to celebrate Bent River Record's 2022 releases. The first performance features 2021 Art Song Competition winner Cynthia Hamar, performing her song "Where your Love Lives", which will also be featured on her upcoming release later this year.
Our final featured performers of the evening include the composer and Dean of the Faculty of Fine Arts and Communications, Allan Gilliland, conducting an orchestra, and featuring PJ Perry and several MacEwan faculty members, showcasing pieces from Gilliland's album Dreaming: The Prague Sessions. The entire Bent River Records catalogue and merchandise will also be available for purchase at the event.
This event is FREE, however, attendees are encouraged to RSVP and to be prepared to show their ticket on their mobile device upon arrival. Tickets can be reserved at https://tickets.macewan.ca/TheatreManager/1/tmEvent/tmEvent140.html.